"Wen" you need a reliable woodturning lathe for small turning projects, turn to the Wen 3420. This unique mini-lathe features a "2a motor", offering the hobbyist woodturner speeds ranging between 750 and 3200 RPM.
Although small in stature, this robust lathe is powerful enough to turn anything up to 8″ x 12″ and is easy on your wallet, too! It's the ideal wood lathe for anyone just starting their journey in woodturning.
There are hundreds of different wood lathes available in the market, which can make it confusing for new woodturners. How do you know what lathe accessories you'll need? How much horsepower should you look for? What machine features should you pay attention to?
The Wen 3420 has captured the attention of professional and hobbyist woodturners alike since its release on the market. If you're looking for a new lathe, check out our review of the 3420 and why it's the perfect entry-level tool for beginners.
Key Features of the Wen 3420 Wood Lathe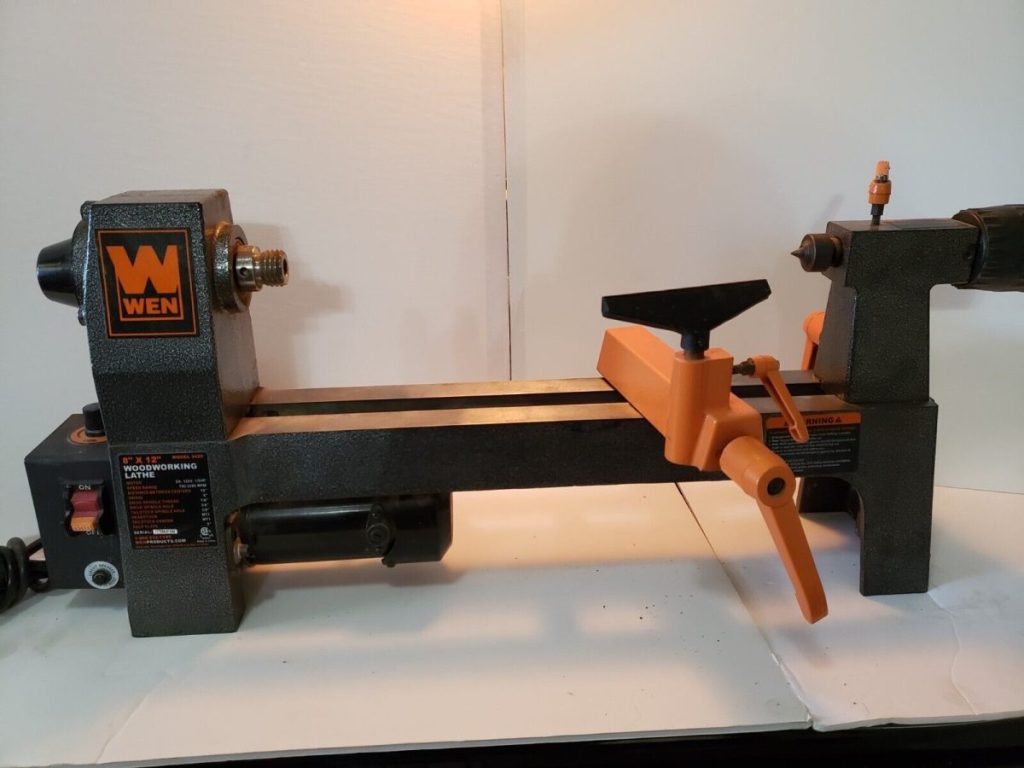 A Reliable Tool
The Wen 3420 wood lathe's construction is made from solid cast iron, and with Wen's long history in tool manufacture, you know you're getting a quality tool. When you hold the Wen wood lathe, you get a sense of its durability. This is a tool that's built to last.
Lightweight & Compact
This lightweight mini-lathe weighs in at a tiny 45 lbs. Although not quite pocket-sized, it is small and measures 26″ x 10″ x 12″. So it's a decent fit for an average-sized workbench.
The work area offers an 8″ swing and you can work with up to a 12″ length of wood by adjusting the movable tailstock, which makes the Wen wood lathe perfect for small projects.
Intuitive Functions
When you're new to woodturning, you're enthusiastic and keen to get started. Yet, it can be daunting to come face-to-face with a full-sized lathe. Here are a few tips for first-time woodturners.
The Wen 3420 offers some easy-to-use, intuitive features which means you'll be working independently in no time at all. In particular, you'll find that it's straightforward to adjust the lathe settings with a quick-release lever.
Changing the accessories can be done quickly with a wrench and a knockout rod.
Small, but Mighty Motor
When you're shopping for a good lathe, you need to know it's got enough power to meet your needs. The Wen 3420 lathe keeps things turning with a decent motor size. Its smooth "2a motor" runs on 3.2 Amps (1/3 HP) and 120V.
As far as mini lathes go, the Wen 3420 packs enough of a punch to turn bowls and smaller cups in a good amount of time, saving you both time and money.
Of course, with these kinds of stats, the 3420 wood lathe can't compete with its industrial counterparts, but we wouldn't expect it to. This miniature machine is designed with the home woodturner in mind.
But there are plenty of other Wen products to meet your needs if you're looking for something a bit more hard-hitting.
Speed Control Feature
Another important lathe feature is the adjustable speed control. As all good woodturners know, controlling the turning speed is vital to manage your accuracy and ultimately to produce a good quality project.
The Wen 3420 wood lathe gives you a choice of two different speed functions: a fixed-rate speed and a variable speed. It's the variable speed that gives you better accuracy when you're turning bowls. The variable speed ranges between 750-3200 RPM.
The bad thing about this price bracket is that often the variable speed control feature can be a bit hit-and-miss. We've often found that many mini-lathes have quite choppy regulators. Smooth speed changes are essential if you want to create something you're proud of!
This is where the Wen 3420 benchtop wood lathe comes up trumps! Despite its very reasonable price tag, the speed regulator on this wood lathe is extremely sturdy, so you'll find that the Wen 3420 feels stable no matter how intensely you put it through its paces.
Changing between speeds doesn't result in the jerks and judders that you may find in other machines.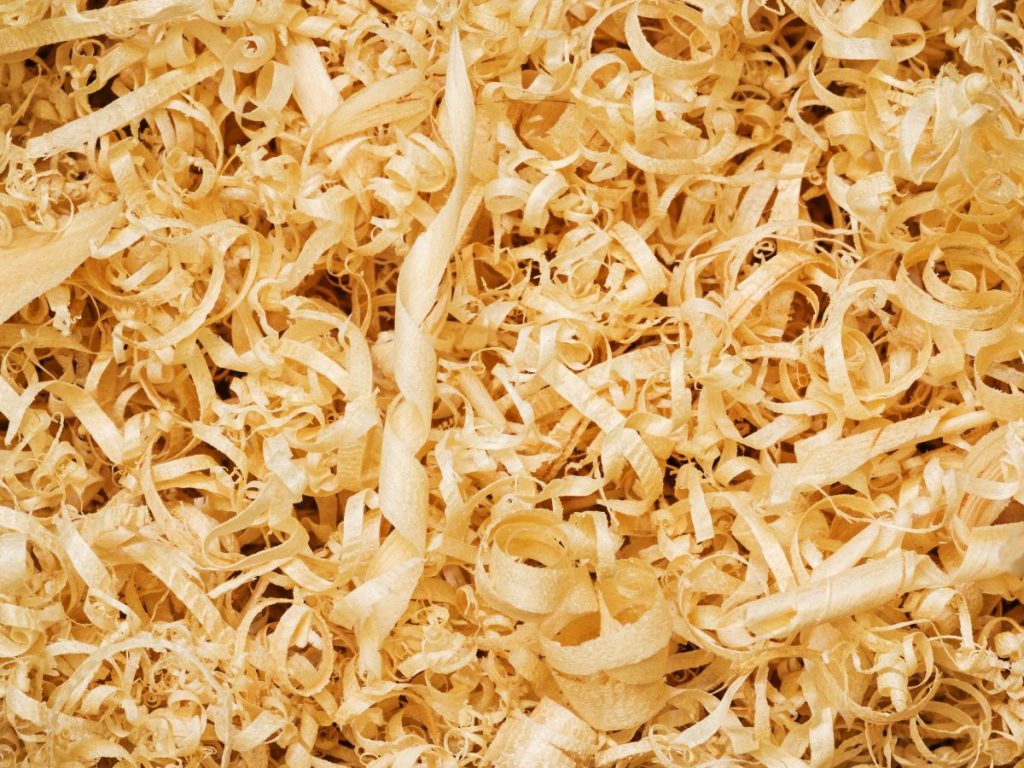 The Spindle & Tailstock
Arguably, the spindle and tailstock are two of the most important components of any wood lathe. A versatile spindle and sturdy-built tailstock are vital to the success of any woodturning project.
The Wen 3420 machine comes out of the box with an MT1 type of spindle and tailstock taper, with threads that measure in at 1″ x 8 TPI. The spindle and tailstock grip your workpieces tightly, so there's no risk of a piece flying off mid-turn.
Adjusting the tailstock is straightforward with the easy lever clamping system. With a quick flick of the lever, you're able to precisely adjust the distance between the headstock and tailstock to suit your project.
A Wide Choice of Accessories
When you buy a Wen 3420 wood lathe, you get all the essential accessories to get you turning quickly. The Wen 3420 lathe accessories features:
A 5″ faceplate to hold your wood when turning a bowl or plate
A flat wrench to allow you to install and remove the faceplate
A headstock spur center, which is inserted into the headstock and spins with your wood
A tailstock cup center, which helps prevent your wood from splitting
A knockout rod, which you can use to remove an accessory from the headstock
2x 4.5″ x 7″ tool rests, which are ideal for supporting your tools as you work
All of the accessories are well-made and help ensure your machinery functions properly.
Since the Wen 3420 machine uses standard MT1 size headstock tapers, you'll find a wide range of lathe accessories that are compatible with it, including pen mandrels.
Safety Features
For anyone new to woodturning, it can be nerve-wracking to try and handle a heavy-duty, powerful tool, which is why Wen has included some great safety features.
When you first switch on the lathe, the motor has a soft start feature, which means it won't reach full power immediately. It's the ideal function to help you avoid unwanted mishaps. By the way, here's a list of things to buy for your safety kit.
The machine construction also includes a safety switch key, which you should remove every time you turn the lathe off. This prevents any untrained individuals from gaining access to the lathe and reduces the risk of accidents.
Like many power tools, the Wen 3420 has a circuit breaker reset button, which will allow you to quickly restart the motor if it stops due to overloading or low voltage.
With so many great safety features, you can enjoy your creative pursuits, worry-free.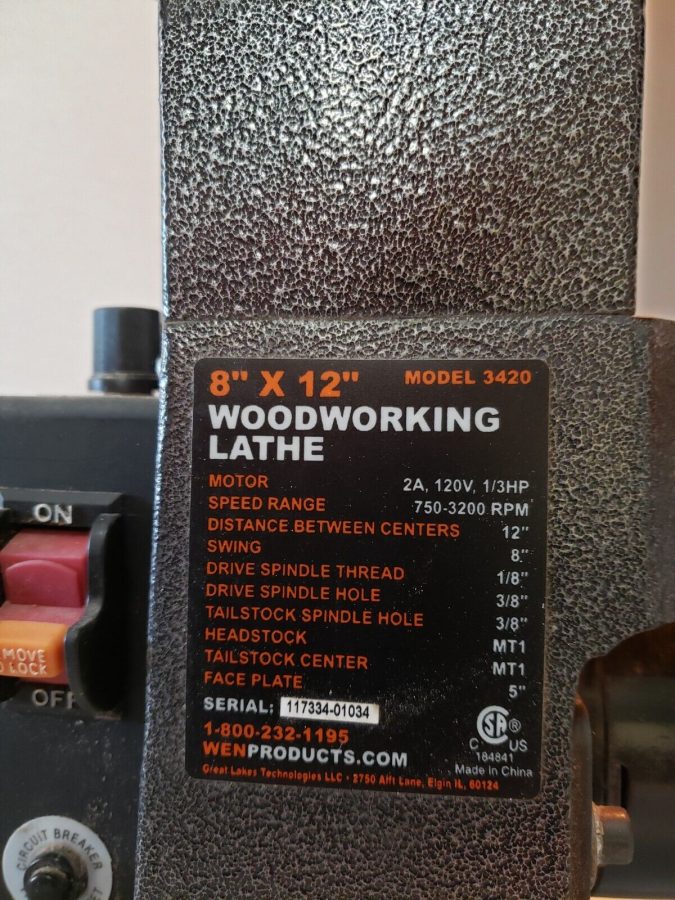 Summary of Features
Dimensions: 26″ (L) x 10″ (W) x 12″ (H)
Speed: Range between 750-3200 RPM
Capacity: 8″ swing, 12″ between centers
Motor Size: 3.2 Amp (1/3 HP), 120V
Weight: 45 lbs
Taper Size: MT1
Thread: 1″ x 8 TPI
Warranty: 2 years
Pros & Cons
All-in-all, the Wen 3420 wood lathe is a fantastic starter machine for both the beginner woodturner and seasoned professional. Like any tool, it has its pros and cons.
The Pros
Excellent price point
Very compact and lightweight – ideal if you're short on space on your benchtop
Decent power output
Generously-sized tool rests
Variable speeds enable accurate woodturning
Cast iron means its sturdy, durable and reliable
Perfect for small projects like chess pieces, pens, bowls, and cups
The Cons
After prolonged use, the motor tends to get overheated
Not suitable for heavy-duty or large projects
FAQs
Q: Does the Wen 3420 wood lathe have a reverse function?
The Wen 3420 wood lathe does not have any reverse motor functions, so can only turn forwards. For an entry-level machine, the reverse motor function is not essential.
Q: I want to turn pens, does the Wen 3420 lathe come with a suitable mandrel?
No, the Wen 3420 benchtop wood lathe does not come with a tailstock mandrel. You can purchase a separate wooden lathe pen-turning mandrel. Just make sure you purchase an MT1-sized mandrel for compatibility with the Wen 3420.
Q: What can I craft on the Wen 3420 lathe?
In our opinion, the Wen 3420 lathe is ideal for turning bowls and other small, home craft projects such as cups, chess pieces, and table legs.
Q: What kind of power can I expect from the Wen 3420 lathe?
For such a small machine, the Wen 3420 lathe has an enormous power delivery capability. This lathe has a powerful little motor, which delivers 1/3 horsepower.
Q: How can I support my chisels and other tools for controlled movements?
The Wen 3420 lathe provides you with a tool rest, where you can place your tools for additional support as you turn. The tool rest measures 4.5″ x 7″. A second tool rest is also provided as a spare.
In Conclusion
Whether you're new to woodturning or a lifelong expert looking for a convenient machine for your smaller pieces of work, you'll find the Wen 3420 wood lathe a fantastic investment. This compact machine is easy to use, has smooth operations, and is excellent value for money, too.
We're sure you'll get many years of enjoyment from this small, but mighty wood lathe. So let your creativity go wild!
WEN 3420 8" by 12" Variable Speed Benchtop Wood Lathe
Adjust the variable speed anywhere from 750 to 3200 rotations per minute
Includes 5-inch faceplate for turning bowls, cups and other non-spindle workpieces
Attack workpieces up to 12 inches long and 8 inches wide
Soft start motor maximizes safety and helps protect the machine from damage
Features a 2A motor, a MT1 spindle and tailstock taper, two interchangeable work rests and a two-year warranty