In this post, we go over the various lathe chucks and how to mount them.
What are Lathe Chucks?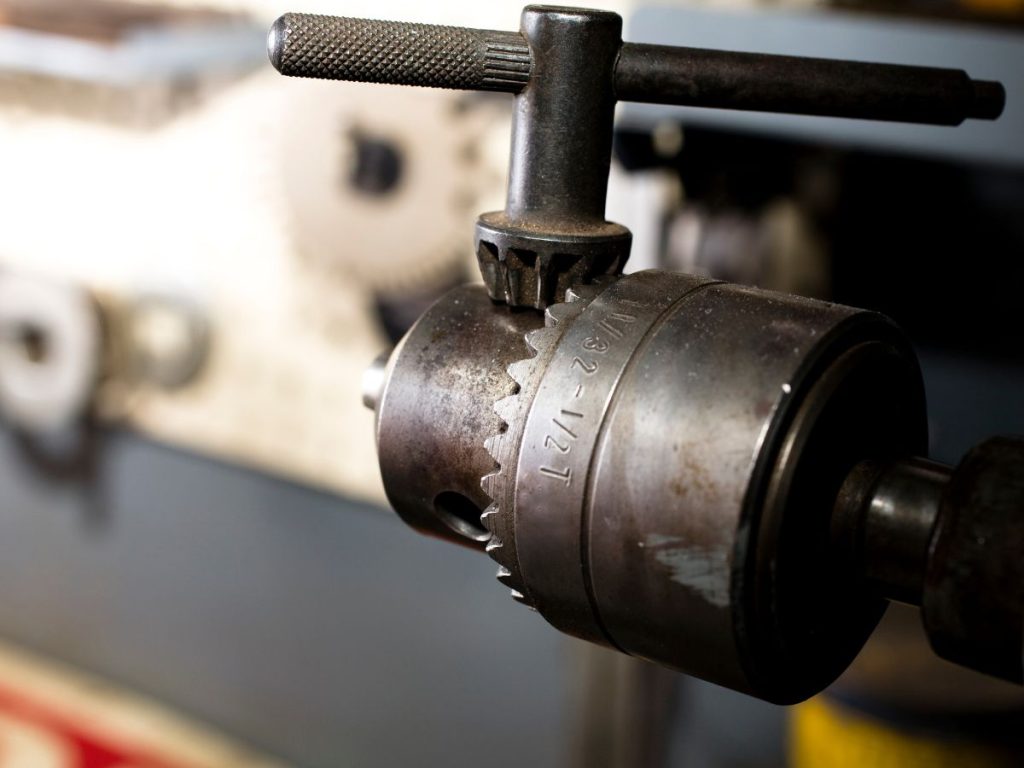 A lathe chuck is essentially a component of a lathe machine that is attached to the uppermost part of a lathe. You can operate the lathe chuck mount either by hand or with the help of a power supply. 
The primary function of the lathe chuck is to hold the material block that the machine is working on. When it spins, it keeps the part that must be machined.
It can hold symmetric objects and those that are asymmetrically shaped, particularly those that lack radial symmetry.
Chucks are utilized in a variety of different machines, including milling machines, in addition to lathe machines.
Chucks serve as points of insertion on the headstocks of many types of lathes. It is possible to operate the lathe chuck manually or with electrical power. The removal of material blocks is the most common application for lathes. 
This ensures that the piece of work continues to rotate. Typically, this is made up of symmetric or asymmetrical objects. Milling equipment can be chuckable when used in conjunction with lathe machines.
Lathe Chuck Mounting Methods
Because it is common for a lathe to experience problems while the chucks are being installed, even the most experienced users have difficulty installing chucks on a benchtop metal lathe. Some people are unable to successfully install chucks despite making multiple attempts.
There are three distinct methods for mounting, and the one you use will depend on the requirements of your application.
Mounting a drill chuck
Sale
PSI Woodworking Products TM32 1/2-Inch Drill Chuck with #2 Morse Taper Arbor (1/2" 2MT)
Includes the 1/2" Drill Chuck, #2 Morse Taper Arbor, and Jaw Tightening Key
This 3-Jaw Chuck will mount into the headstock or tailstock of any lathe that accepts #2MT accessories
The #2MT Arbor accepts 1/4" x 20tpi draw bolt; Draw bolt not included
Removes easily with knock out bar
Great for holding drill bits, small turnings, dowels, pen mandrel shafts, and much more
Drill chucks are the easiest to install. All you need is a hammer and a vise.
It would help if you used either heat or cold in this technique. I prefer it hot. Is there a reason? Yes, it moves faster. Some people, however, prefer the chilling process.
You'll need a heat gun or a blow torch if you like heat. For the cooling process, you will need a kitchen freezer.
Mounting a jawed chuck
WEN LA4444 4-Inch 4-Jaw Self-Centering Chuck Set with 1-Inch x 8TPI Thread
Scroll chuck perfect for holding bowls, spindles, and other unwieldy wood lathe projects
Internal jaws tighten around workpieces varying from 1.6 to 2.8 inches in size
External jaws spread inside of workpieces with pilot holes ranging from 2 to 3.2 inches
Included screw chuck provides even more options for supporting your projects
Features a 1" x 8 TPI thread for compatibility with the majority of wood lathes on the market
There are now numerous mounting bolt options for jawed and drill chucks. Let's go over a few of them.
Threaded spindle nose type. This is where the backplate comes into play. Threading is required on the backplate. It must be attached to the threaded spindle nose size. Though the procedure is simple, it will take a significant amount of your time. I believe it is not worth your time and effort. This is because better alternatives are available that allow you to do things much easier and faster. However, I thought it was worth mentioning because it's an old method that's been around for a long time.
Cam lock spindle nose type. It's yet another effective way to secure the chuck. To be honest, it's just a twist on the tampered spindle nose method. In this method, you must press the chuck or adapter plate against the taper. The method has recently gained popularity for chuck-mounting jawed chucks. So, unless you've already decided, I strongly advise you to try this method.
Tapered spindle nose type. We believe it is the best option for jawed chucks if you ask us. It will help you save time and effort. In this case, the self-releasing taper must be placed on the male taper. The process significantly improves the overall system's repeatability.
Mounting a collet chuck
New Lathe ER32 Woodworking Dowel Collet Chuck System 1/4 3/8 1/2 5/8 3/4 USA
For 3/4" x 16 Spindle Adapter & 5pcs ER32 collet
5 Collets: 1/4-Inch, 3/8-Inch, 1/2-Inch, 5/8-Inch and 3/4-Inch
Excellent gripping for small diameter dowels and tenons
Perfectly designed to hold a pen mandrel, and other small wood projects where a tenon is used
1-Inch by 8TPI thread with 3/4-Inch by 16TPI spindle adapter, with collet closing head
Collet chucks are slightly different from the other two. That is not to say that you cannot mount these chucks using the previously discussed procedures. You might be surprised you can apply the techniques to drill and jawed chucks.
Collet chucks are frequently mounted differently on lathes that use them. As previously stated, those lathes have a collet-closing system, allowing you to mount the chuck adapter plate easily.
The collet-closing mechanism now lacks a backplate. A feminine taper is included instead. This will be held by a male taper that matches. Or maybe there's a sleeve. The drawbar is also hollow. It will pass through the headstock and reach the back.
As you can see, the closing mechanism is configured there. The mechanism is responsible for the collet's ability to open and close in such a short period. This lathe chuck body mounting is distinguished by its mechanism for keeping the workpiece stationary. 
A lathe spindle nose thread size, also known as a chuck, has flexible sleeves or collars that make it easier to hold the tool or workpiece. When everything is working properly, static friction keeps everything in place.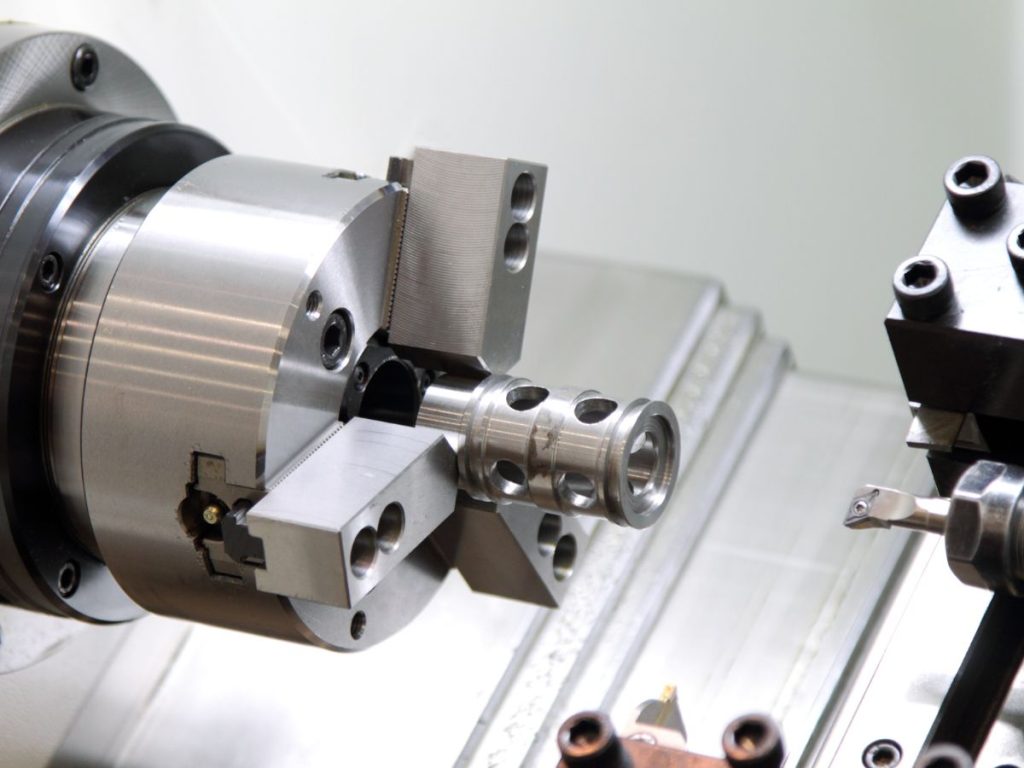 Frequently Asked Questions
How do I mount lathe chucks?
To mount a chuck, a lathe operator inserts the chuck's Camlock pins into the lathe spindle, then pulls the Camlock pins inward while rotating a cam inside the spindle nose with a wrench to snug the chuck tightly against the spindle.
Where is the chuck mounted?
A lathe chuck is a piece of equipment mounted chuck on a lathe's headstock and can be operated manually or by power. It is typically used to hold a rotating workpiece.
Why are chucks used in a lathe?
A chuck body is a clamp that holds an object with radial symmetry, particularly a cylinder. 
In a drill, a chuck secures the rotating tool, mill, or transmission; a lathe spindle holds the rotating workpiece.
What is a self-centering lathe chuck?
Chucks for a three-jaw lathe. Attach to the spindle of a lathe to hold round workpieces. These self-centering chucks, also known as scroll chucks, move all three jaws in unison, centering the workpiece as they close.
How does a lathe chuck work?
Chucks are holding devices that attach to a workpiece using jaws or steel inserts arranged on the chuck's face in a circular pattern. 
The jaws move in a spiral motion to secure themselves around a workpiece or tooling, and they can be tightened or loosened with the assistance of a chuck key or a hex wrench. 
Because of its compact size, you can tighten a drill chuck or adapter plate with the user's hands.
How do you tighten the chuck or adapter plates on a lathe?
You insert the tip into a lathe hole and turn!
Crack open the Chuck
Place the Drill Bit in place
Tighten the Chuck by hand until it is snug against the Bit
Insert the Post into one of Chuck's holes
Tighten or loosen the screw. "Righty Tighty, Lefty Loosey," as the saying goes  
Tighten by turning clockwise
How to change jaws on a lathe chuck?
If you're wondering about the headstock chuck, it's the same for any jaws. If the jaws tighten simultaneously, keep loosening until they come out of the slots in the lathe chuck's outside diameter. 
They will be released sequentially. Please note them because they must go back into the same slot when reassembled. If the jaws are independently tightened, wind each out and remove them.
It doesn't matter which position they go back into if the chuck is precise enough that all jaws and slots are the same.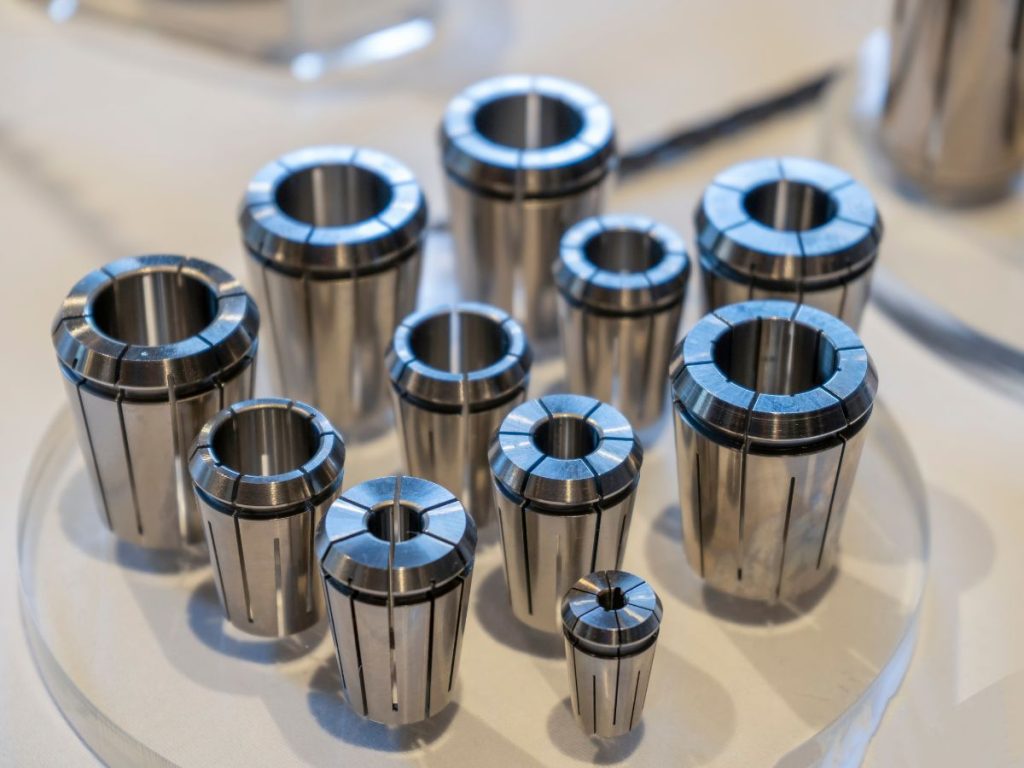 Conclusion
You should have a good understanding of the three different types of lathe chuck mounting methods at this point. However, I feel the need to issue a word of caution. You must ensure that the chuck or adapter plates are mounted perfectly.
If you don't fix it, it could cause problems for you and your machine. In addition, it is recommended that the methods be utilized for the intended chucks.
Despite this, there is no reason why you should get into trouble if you follow the instructions exactly as they are written.