In this post, we go over the best digital calipers that you can use in woodworking or metalworking.
Best 8-Inch Digital Caliper: VINCA DCLA Digital Caliper
Sale
VINCA DCLA-0805 0-8 Inch/200mm Electronic Digital Vernier Caliper Inch/Millimeter/Fractions Stainless Steel Large LCD Screen Measuring Tool
Higher quality lower price stainless steel digital caliper with inch/metric/fraction conversion; Home DIY and professional use are both highly recommended
Fine polished stainless steel and NEW processing of depthometer's groove give better looking, smooth sliding, and accurate result
Measure Range: 0-8 inches/200mm; Display: 1/2"x1 1/2" (13mm x 38mm) extra large LCD; Accuracy: ±0.001"/0.03mm; Resolution: 0.0005"/0.01mm, 1/128"
Each digital caliper has been fully calibrated before ready to sell (NO calibration certificate included in this model. Please purchase DCLA-0805C for NIST cert) )
Featured RS232 Data transfer port, must connect with "VINCA DTCR-03" Cable (sold separately, not included) to make data transfer to PC. DO NOT CONNECT WITH REGULAR USB CABLE. Patent in the US; Comes...
Clockwise Tools Inc. provides the VINCA DLCA's best digital caliper line. These red and black stainless-steel calipers feature a 0.5-inch by 1.5-inch LCD, high-grade stainless steel construction, and smooth operation across the scale shaft.
These calipers also have a top locking screw and a thumbwheel for fine adjustments. The VINCA digital calipers are also accurate to 0.001 over 6 inches and precise to 0.0005-inch, 0.01 mm, or 1/128-inch fraction.
VINCA staff calibrates these calipers individually before shipping them to customers. They come with a hard-plastic storage box and a spare battery.
VINCA distinguishes itself by offering digital calipers in four sizes, ranging from 6 to 8 inches and 12 to 40 inches. They also offer the DCLA-XX05C model, with the C indicating the presence in the NIST Traceable Calibration Credential box.
It should be noted, however, that the 40″ models lack the fraction function. And a digital caliper that size isn't exactly ideal for woodworking.
These digital calipers are less expensive than Rexbeti but lack an Auto-off function. So, before putting them back in storage, make sure to turn them off manually.
Best 6-Inch Digital Caliper: Rexbeti Digital Caliper
Sale
REXBETI Digital Caliper 6 Inch Measuring Tool Stainless Steel Inch/MM/Fractions, Electronic Vernier Calipers Gauge for Woodworking Jewelry, Polished Silver
Unlike most inaccurate digital calipers, measuring jobs becomes more reliable and accuracy with RexBeTi all stainless steel digital caliper. The measurements is proved by numerous tests including...
Thanks to a high precision assembly quality materials and smart design, this digital caliper is a general purpose tool with characteristics of professional- grade models. It can be used in harsh...
Better looking, smooth sliding and accurate result. The whole body of this caliper was made of a first-class stainless steel and is machined with high precision to prevent any burrs and sharp edges....
Inch metric conversion. The LCD display is readable even at sunlight and shows the measurements in inch and millimeters(Resolution: 0.0005"/0.01mm). Measure Range: 0-6 inches/150mm. Accuracy: 0.001"...
Extra battery and automatic ON/OFF feature, so your battery won't be dead on arrival. Choose RexBeTi, We will give you higher quality and value at a great price
Rexbeti digital caliper is a well-known brand offering various high-quality, limited home repair products. These 6-inch stainless steel digital calipers are no different.
The best digital caliper has an accuracy of 0.001 over 6 inches and a precision of 0.0005-inch, 0.01 mm, or 1/128-inch fraction.
Rexbeti's digital calipers are constructed entirely of hardened stainless steel, with a locking screw and a thumbwheel. It provides smooth movement along the entire length of the scale. 
Despite its low price, this digital caliper is made with high-quality materials. The thumbwheel is used for fine-tuning while measuring. It also has an automatic on/off function, like most calipers.
Furthermore, like most rivals in this price range, the Rexbeti digital caliper comes in a hard-plastic storage container with a replacement battery for added value. 
These digital calipers are reliable tools that provide repeatable, accurate measurements.
Best for Readability: Preciva 6-Inch Digital Caliper
Whereas other brands provide the most features, Preciva's 6″ stainless steel digital calipers focus on two simple things: easy readability and accuracy.
The Preciva digital calipers have a heavy all-steel construction, an accuracy of 0.001 over 6 inches, and the precision of 0.0005-inch, 0.01-mm, or 1/128-inch fraction is pretty normal at this point. It comes in a hard-plastic storage box with a spare battery.
All of these features are available in other calipers, but what distinguishes Preciva is its enormous 2.2″ digital read-out display. These are high on the list due to how simple the read-out is on the large 2.2″ display.
Finally, they have an auto-on function and a locking screw on the top but no auto-off function or thumb wheel for fine adjustments.
Best for Longevity: Moock 6-Inch Digital Caliper
Sale
Digital Caliper, M MOOCK 6 inch Digital Micrometer Vernier Caliper Measuring Tool with Large LCD Screen, Stainless Steel Body, Inch/Millimeter/Fractions Conversion, Yellow
Stainless Steel Calipers: Fine polished stainless steel frame with knurled thumb roller and new processing of depthometer's groove give better looking, smooth sliding, and accurate result.
Accurate Measurement: 0 - 6in and 0 - 150mm; Accuracy:±0.001in / 0.02mm; Resolution: 0.0005in / 0.01mm. The digital micrometer glides smoothly and allows you to set zero and measure at any point of...
Three Unit Conversion: It is easy to operation of unit conversion,one button quick change between three measuring modes: inch, fractions, millimeter.
Multi-Function: Measure inside, outside, depth and step with two sets of jaws and the probe; Extra large LCD screen for easy and clear reading; Auto Shut Off after 5 minutes of no operation; LR44...
Wide Application:It is used by professionals and hobbyists alike. Makes a great choice ideas for machinists, woodworders, Jewelers, craft, hobbyists, DIY,automotive mechanics etc. Besides, it comes...
If you want a high-quality product that will last a long time, we present the MOOCK Digital Caliper. This device's user-friendliness is so high that even a 13-year-old can easily use it.
This user-friendly device fairly measures internal/external dimensions, depth, steps, and diameters. The main advantage of the MOOCK digital calipers over the Mitutoyo model is the automated power-off feature. In short, after 5 minutes of inactivity, the device shuts down automatically.
Nonetheless, the ability to quickly transform quantification readings into different units like inches, millimeters, and fractions drew us to this product. It only takes a single click to get the information at our leisure.
Furthermore, once completed, you can restart it to zero and start over without going through the trouble. It also has an advantage over the Mitutoyo unit because it has a sturdy shock-resistant case for protection.
Clockwise Tools 8-Unch Digital Caliper
Sale
Clockwise Tools DCLR-0805 Electronic Digital Micrometer Caliper Inch/Metric/Fractions 0-8" /200mm IP54 Stainless Steel Large LCD Screen Measuring Tool
Ip54 protection; Higher quality and lower price; inch/metric/fractions conversion; Home DIY and professional use are highly recommended
Fine polished stainless (will stick with magnet) steel and NEW processing of depthometer's groove give better looking, smooth sliding, and accurate result
Measure Range: 0-8 inches/200mm; Display: 3/4"x 2" (20mmx 50mm) extra large LCD; Accuracy: ±0.001"/0.03mm; Resolution: 0.0005"/0.01mm; 1/128"
Featured RS232 Data transfer port. Port for data transfer only, not for charging. Must connect with "DTCR-02" Cable (NOT INCLUDED) to make data transfer to PC. CANNOT CONNECT WITH REGULAR USB CABLE
Each digital caliper has been fully calibrated before ready to sell; Patent in the US; Comes with one extra battery
In addition to VINCA digital calipers, Clockwise Tools sells them under its brand. In addition to the obvious differences in design and color, these digital calipers are equivalent to the VINCA.
They have the same 0.001 over 6-inch precision and accuracy of 0.0005-inch, 0.01 mm, or 1/128-inch portion. 
They come in a hard-plastic storage box with spare batteries. It is also available in 6″, 8″, and 12″ sizes. It is constructed entirely of stainless steel.
Types of Best Digital Calipers For Woodworking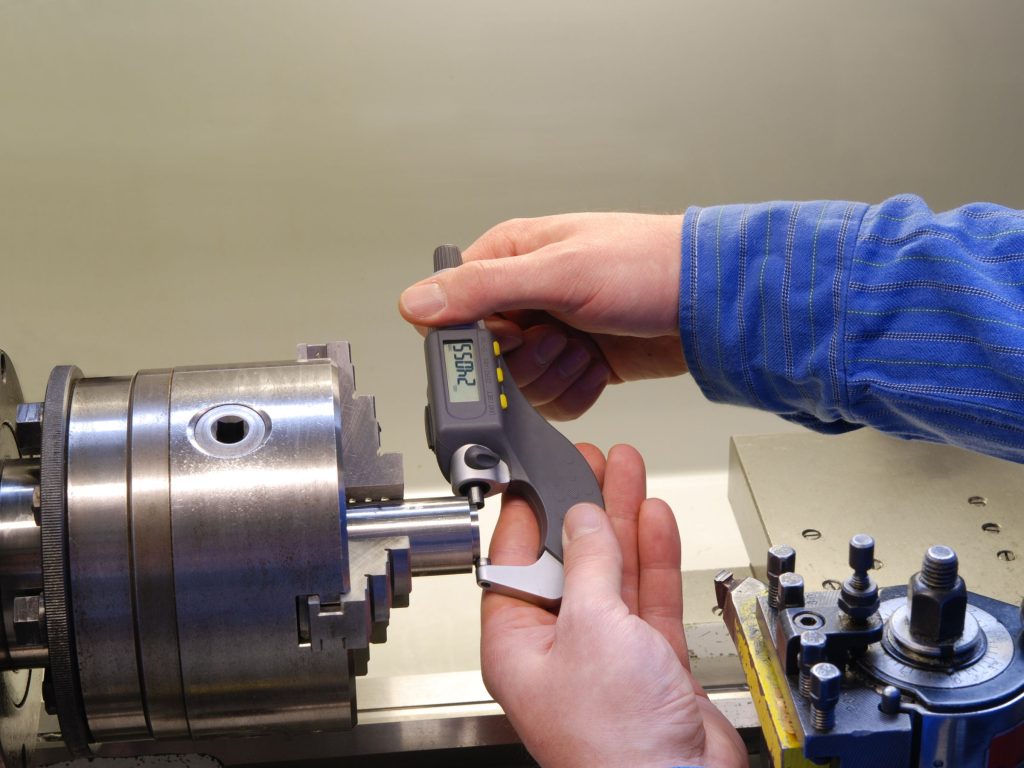 In general, the market offers two types of digital calipers: general-purpose analog calipers and specialty calipers. Even though the distinction is so subtle that most users will overlook it, you should be aware of selecting the best option.
General-purpose calipers
Typically, these general-purpose calipers are intended for use in a general workshop and have the same features and specifications as the specialty model. 
They are not certified for accurate measurement, which may result in inaccurate results. Furthermore, these units are made of low-quality materials that degrade quickly in the harsh work environment.
Specialty calipers
This specialty digital caliper model is designed to take specific measurements, such as key slot or pipe thickness measurements. The adjustment will significantly affect accuracy (general purpose) compared to their counterpart.
This accuracy calibration certificate, on the other hand, will make the tool suitable for professional use.  While the general-purpose unit lacks this certification, it is not without merit. 
This electronic digital caliper is typically used in light-duty or household workshop projects where precise measurement is not required. They save much money while providing more accurate results than a vernier or ruler.
As a result, the best digital caliper with certified calibration is recommended for projects requiring high precision.
What to Look For When Choosing The Best Digital Calipers For Woodworking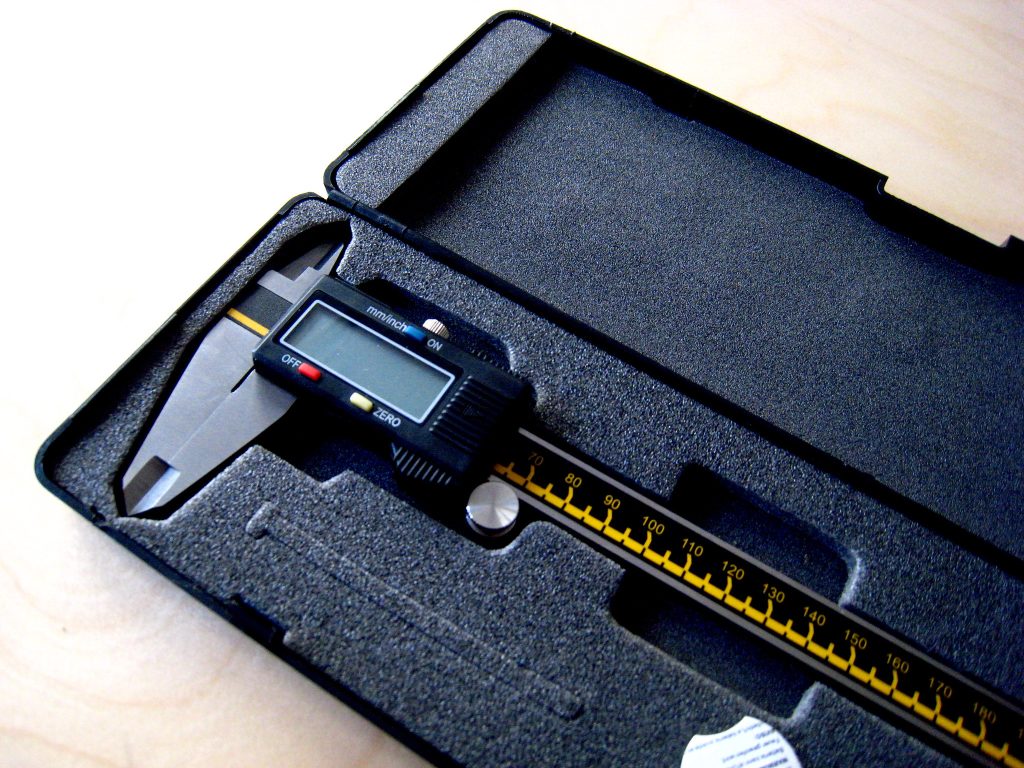 Digital calipers are composed of various parts that significantly contribute to their proper operation and design.
Inside/outside jaws' way of measuring inside and outside diameters, a depth gauge, an LCD that displays the metrics on a digital screen, the primary scale, and imagery that shifts the measuring jaws up and down the scale.
Each of these elements has characteristics that influence how it works. Understanding these elements and how they function can assist shoppers in making the best decision when choosing the right digital calipers for a particular set of needs.
Accuracy
The ability of most digital calipers to take remarkably precise depth measurements is one of their most significant advantages. A best digital caliper can quantify incremental increases as small as 0.01 inch or 0.0005 inches, depending on the tool's quality and the operator's skill level (0.0125 mm).
Electronic digital caliper accuracy is influenced by the electrical parts that translate the spacing between the inside and outside jaws. However, certain hardware components can also play a role.
The measuring jaw movement of digital calipers created from polished steel is typically smoother. A large, contoured driving wheel can aid in finer adjustments by providing more grip for the fingers as they slip down the jaws up and down.
A pair of digital calipers' overall accuracy is determined by a mix of the user's talent and the individual characteristics of the unit.
Checking the accuracy
You can use gauge blocks to test the accuracy of the digital caliper. In the workshop, gauge blocks are the length standard. These blocks are commonly used to calibrate micrometers, dial indicators, and calipers. 
The workshop grade can be used depending on the block grades. However, you can send your caliper to an ISO 17025-accredited calibration lab for more serious calibration.
Metric system
Some users prefer the Imperial system (inches and feet), whereas others prefer the metric system (centimeters and millimeters). 
Different parts of the world use different measuring systems, but DIYers may come across both. For example, various automakers use parts with varying measurement systems.
Thankfully, almost all digital calipers show measurements in both inches and millimeters.
Typically, a button on the LCD appears to switch between the two measuring systems. Both systems are frequently printed on the main scale.
Depth gauge
Calipers are commonly linked to two sets of evaluating measuring jaws that close and open on the scale's top portion.
The third tool is a depth gauge, a small rod that stretches and pulls back from the caliper bar's end. You can use it to calculate the depths of holes, cavities, and other downturns. The depth measurement in a low-quality duo of calipers, as useful as it is, can be extremely fragile. 
If the depth gauge is critical for a specific application, ensure it is durable enough to withstand repeated use. Stainless steel and carbon fiber are usually suitable, whereas plastic or composite materials are not.
Material
Digital calipers are available in stainless steel, fiberglass, and plastic, each with advantages and disadvantages. Stainless steel is the most commonly used material on high-end digital calipers. 
It's tough, heavy, and impervious to water, dirt, and oil. The most expensive digital calipers are usually made of stainless steel.
Carbon fiber is a lightweight material with a medium level of durability. Its tightly woven carbon polymer fibers are as strong as steel while weighing only a fraction of the weight.
On the other hand, carbon fiber is not as corrosion-resistant as stainless steel and can deteriorate more quickly when exposed to water, dirt, or UV rays. 
Carbon fiber calipers are typically less expensive than stainless steel calipers, with a few exceptions.
Inside and outside jaws
A digital caliper set's inside, and outside jaws are the most frequently used parts, measuring an object's inside and outside dimensions. 
They're on different sides of the calipers' main scale, with the outside jaws larger than the inside jaws.
With the outside jaws, measure an object's outside diameter and the inside jaws' inside radius.
As the thumbwheels turn, the outside and inside jaws, like the depth gauge, move until they finally come into contact with the item.
Most digital calipers should have powerful, durable inside and outside jaws to effectively and accurately measure. Pay close attention to the inside jaws' construction quality.
IP54 safety certificates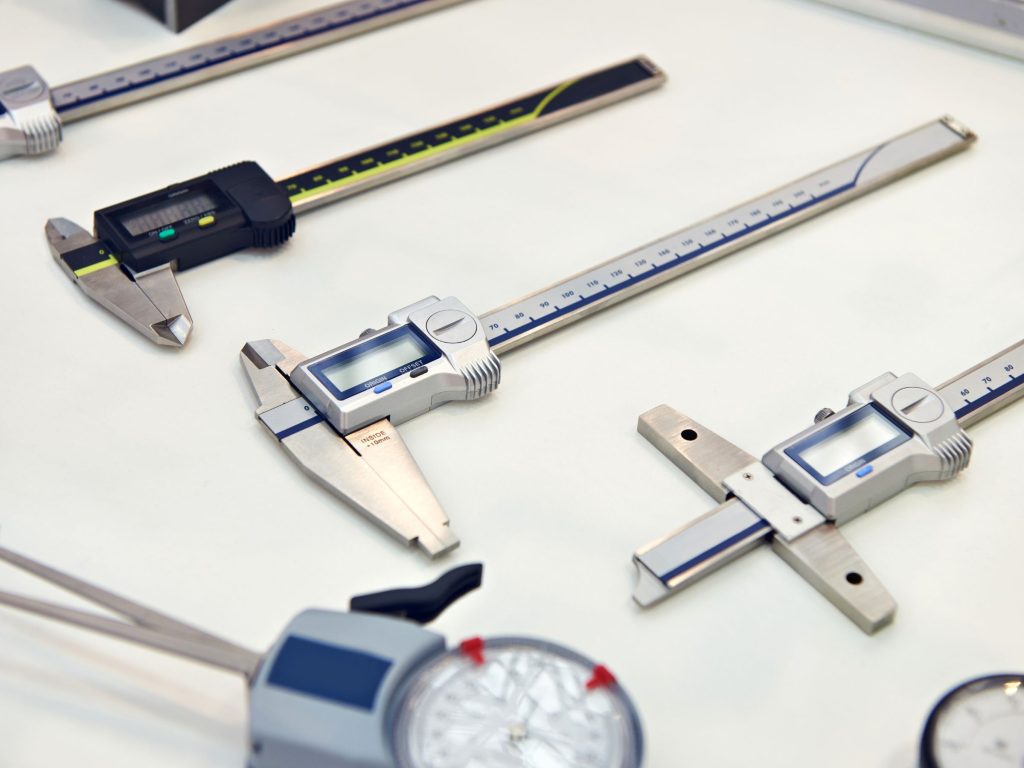 Several digital calipers are intended for use in undesirable electronic environments, such as device outlets or open air. If this is a recurring pattern, make sure the digital calipers you select can endure these brutal environments, which is where an IP classification comes in.
IP testing is a third-party certification course that verifies digital elements' environmental resilience.  The first number after "IP" represents the product's resistance to solids, and the second number represents the software's level of moisture resistance. 
The industry standard for an electronic digital caliper is IP54. The "5" indicates that it can withstand mud, whereas the "4" indicates that it can withstand water splashes from all directions. 
If your digital caliper is subjected to harsh conditions, particularly in outdoor environments, look for an IP54 safety certificate.
Water and dust protection
The digital caliper's reading can be misleading if water, dust, or other small particles enter the electronic circuit board. 
Water and dust can enter the electronic system and cause damage to the LCD screen, internal electronic circuit, battery, and other components. 
Make sure a digital caliper has an IP rating to ensure it is resistant to water and dust.
Look for at least an IP54 rating. This means it passed the water and dust tests with flying colors. 
The number 5 indicates that dust can still enter, but only in small amounts and that no damage is done. While the number 4 indicates that the system is safe even after being splashed with water for 10 minutes.
When considering it, you should be aware of the company that issues the IP rating. Mitutoyo, for example, tests its products with the TUV company. \You could contact the digital caliper manufacturer and inquire about the testing company they use.
How to Use The Digital Calipers For Woodworking
Also, you must always calibrate your digital electronic caliper and use it, especially if they have been inactive for a long time.
Wipe the digital calipers clean, unlock the locking screw from the top, and close the sliding jaw with the fixed (left) jaw using a small piece of paper between the jaws. 
Pull the paper with the jaws closed to clean any remaining dust or debris from the measuring modes.
Put the calipers in this closed position against a light source; no light should be coming between the lower jaws. Through the upper jaws, a small amount of light must be visible.
Press the zero button while keeping the jaws together. Then, slide the calipers open to a fixed point on the scale and take a reading. Close your jaw and repeat 2 or 3 times more. 
You can also check the calibration of the digital calipers against a standardized measuring rod (down to 0.001 accuracy) or length if you have one.
This can work on a wood lathe or a metal lathe.
Tips on How to Use Digital Calipers
Even if they have the best calipers money could buy, DIYers must know how to use them correctly. Here are some general guidelines.
Make sure to "zero out"/reset the LCD reading before taking any measurements. When the display reads "0," turn the thumbwheel till the outside or inside jaws make firm contact only with the object.
The outside (lower) jaws are used to read the outside diameter, and the inner (upper) jaws are used to quantify the inside diameter.
The depth gauge calculates the depth of an item, groove, or downturn. Slide the thumbwheel until the depth gauge's tip bottoms out in the object, ensuring the caliper's bottom is parallel to the measured object.
After taking a measurement, tighten the locking screw to save or transfer it
Inspect the jaws and scale regularly for signs of deterioration and tear, such as scuffs or burrs, which could impair the precision of the caliper's measurements
To ensure accurate measurements, calibrate calipers professionally or with a calibration gauge once a year. Calibrate the calipers after purchase if they do not come with a calibration certificate
How to Decide Which Caliper to Buy
Digital calipers are essential tools for various professions, including machinists and woodworkers. We focused on the following features to help narrow down our recommendations for the best digital calipers: materials, accuracy, caliper length, battery life, and water resistance.
You'll notice that many of our recommendations have similar qualifications as you read them. And we took note of where this occurred. 
Our digital caliper recommendations, in particular, are made of stainless steel and designed to measure between zero and six inches. 
This is suitable for the average user, and the stainless steel construction will last longer. Furthermore, all of our recommendations include a storage case as standard.
Similarly, all of our calipers can measure in metric and imperial lengths. Furthermore, they can all convert between inches, millimeters, and fractions. 
They all have a large LCD screen for easy reading and the ability to measure internal, external, depth, and step.
Frequently Asked Questions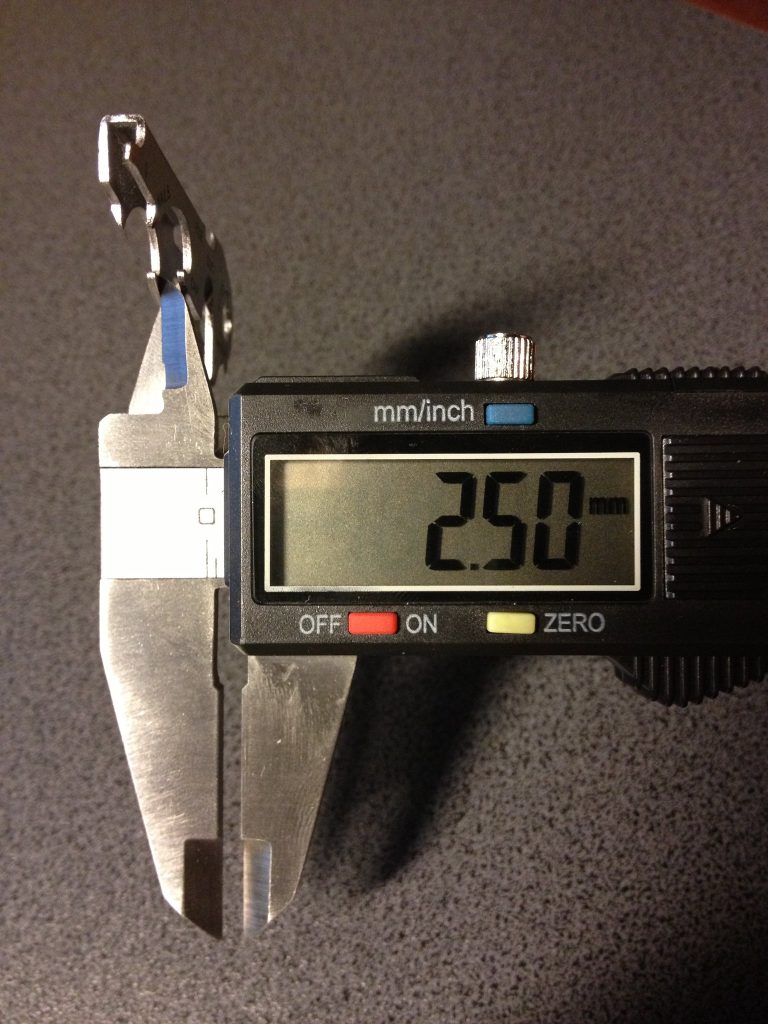 How to use the digital caliper?
It's very simple. Some quick-instruction buttons are the most common, such as unit conversion, zero reading at any point, and holding the reading. You can get the reading right away. 
Some models allow you to record multiple readings, which are then stored in a spreadsheet on your tablet, smartphone, or laptop.
In how many sizes are digital calipers available?
Digital calipers are available in a variety of common sizes, such as 6′′, 8′′, 12′′, 24′′, or 40′′, where this measurement represents the caliper's length as well as the maximum overall thickness of a measuring object. 
This caliper measures larger industrial components and automotive parts on the larger end of the size spectrum.
In contrast, a caliper with a smaller 6′′ is too heavy to use in the woodworking trade.
A 6′′ caliper is the most popular, followed by 8′′ or 12′′ calipers. As a result, these calipers are versatile and can measure various surfaces and bores encountered in any project. 
Most of these calipers are inexpensive (budget-friendly), and digital calipers provide excellent value to the ardent craftsman (irrespective of their skill level).
Why should I use a digital caliper?
It is a precision instrument designed to read measurements ranging from finite to highly accurate. This enables it to be used for everything from woodworking to automotive repair. 
It measures thicknesses and can easily compare them across larger plans.  They are capable of taking extremely precise measurements as small as 0.0005′′. (0.01 mm). 
It is extremely useful when making precise cuts (for example, using a table saw) or determining the diameter of a specific object. It is an excellent choice for reading the thickness of any surface or determining the diameter of a bore. 
These measurements are recorded and recounted so that digital calipers provide accurate measurements of a given object.
Why are digital calipers better than dial calipers?
Digital calipers are easier to read and more accurate than dial calipers because they eliminate all guesswork in reading a given measurement.
On the other hand, the digital ones will provide a concise reading of measuring objects and eliminate the need to squint when looking at undersized dash marks.
This digital caliper also displays measurements close to the decimal, allowing you to read more accurate/precise measurements than a dial-style caliper. For added convenience, a few models display fractional measurements. 
However, selecting a caliper is entirely up to you; however, a digital caliper is the best option for displaying accurate results.
How to check the accuracy of the digital caliper?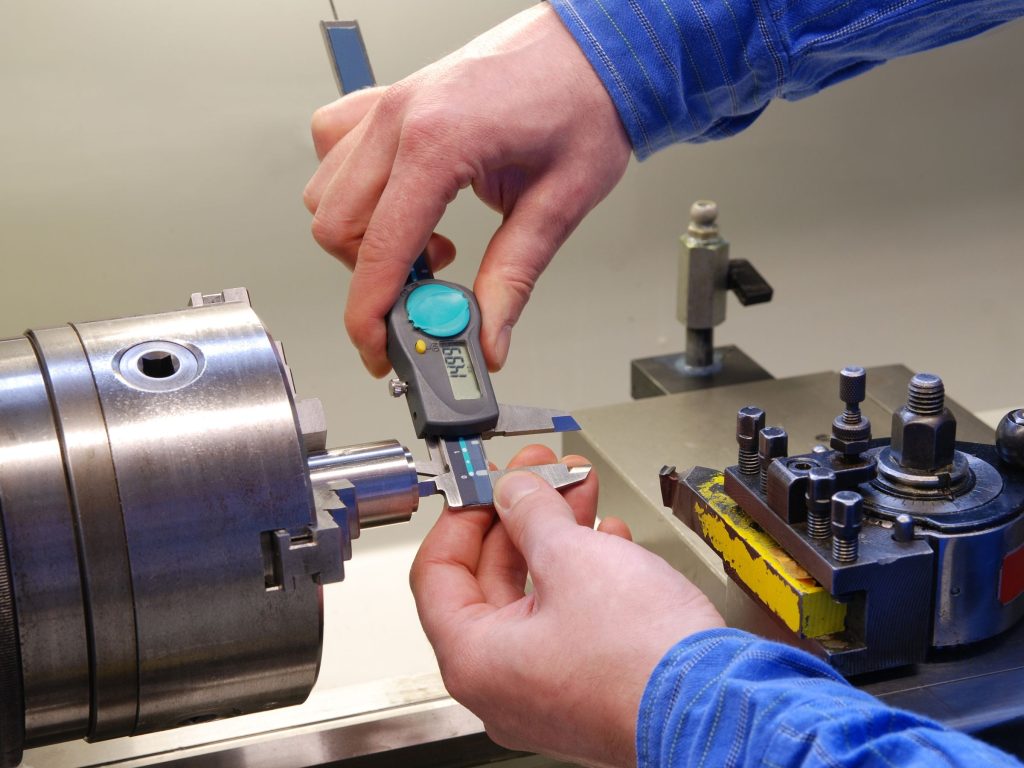 You can compare the reading from your digital caliper to a standard. The standard, in this case, is a set of gauge blocks. 
When choosing gauge blocks, be cautious; you must know the appropriate grade for your needs. It would be best if you did not use hobby gauge blocks for manufacturing purposes. 
When the caliper is used for specific lengths, you can buy some blocks only or individually (not in a set).
Conclusion
You must be aware of the types of vernier calipers you require. Each has distinct advantages and disadvantages. You must understand why you require a digital caliper. 
It is important to remember that a digital caliper requires a battery life to provide power to operate. You can't use it if the battery life runs out.
Choosing the best digital caliper is difficult. Many digital calipers on the market offer excellent features and high quality at an affordable price. 
However, a final decision must be made to select the best one. The best ones should be high-quality, useful, accurate, repeatable, and long-lasting buttons.
Furthermore, the best one should meet your requirements. Water and dust protection can be critical considerations when working in harsh environments. At the same time, data transfer is useful for collecting data quickly.