I like to use a spatula in the kitchen. Wooden spoons are great for lifting things, but for general cooking, they are poorly designed. Most spoon handles are simply turned dowels and uncomfortable to grip and use. A well-made and carved spoon handle is a treat, but again the blade or usable portion is next to useless. It touches a minuscule portion of the bottom or sides of a bowl and does not really stir well. In a frying pan, it is a disaster.
Enter the spatula. Made of wood it is safe for all cooking surfaces. With a strong and comfortable handle, it is easy to use and can be utilized for everything from stir-frying to mixing bread dough. I have tried the type that Richard Raffan demonstrates in his project video and book and I do not like it for the kitchen. I think this design is more comfortable. Your opinion may vary.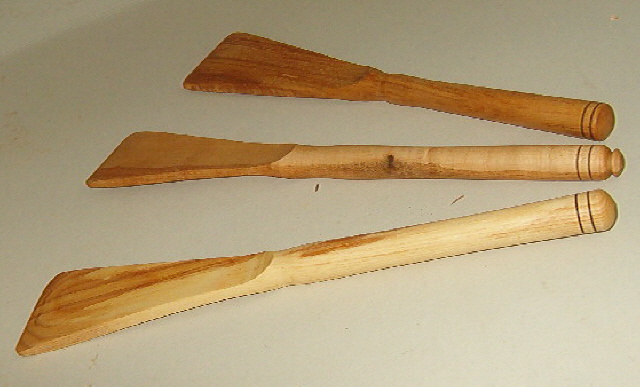 The Procedure
I start with a log and resaw a series of 3/4″ boards about 11 to 12 inches long and at least 2 1/2″ wide.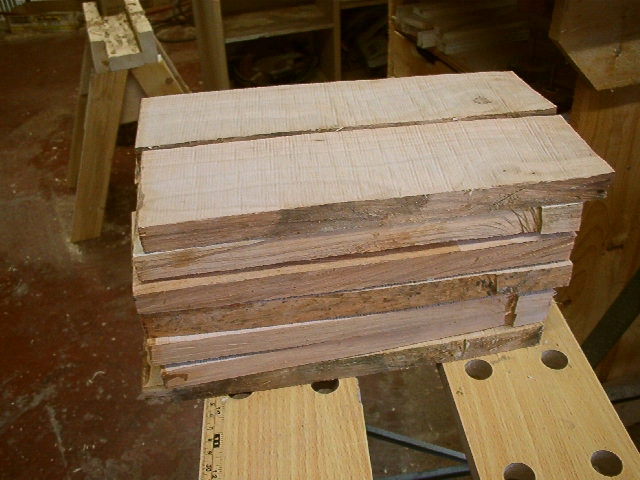 On these, I draw a pattern of the final spatula. Note the pattern lying on the pile. I make patterns or storyboards for any objects of which I turn a fair amount. There is a hole in the pattern hanging on the wall.
Then back to the bandsaw and I cut them out. Ensure that the blade is 90 degrees to the table. It establishes a right angle for the next resaw.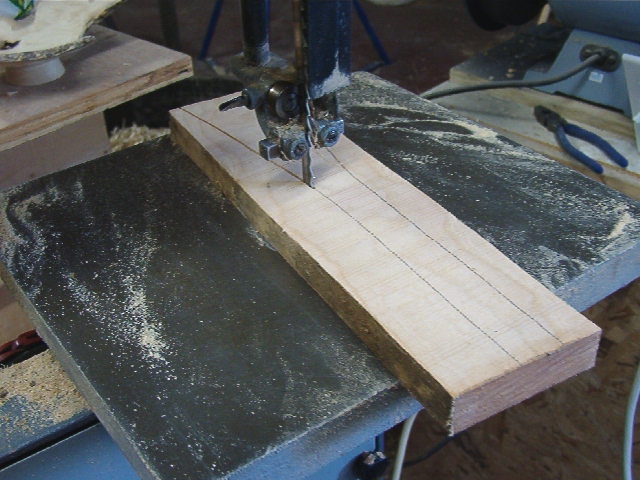 I am left with a pile of scraps, most of which can be used for small turnings or other projects.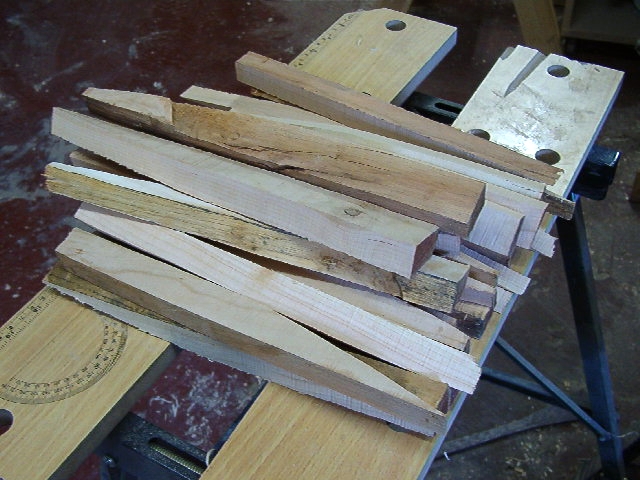 And a pile of blanks.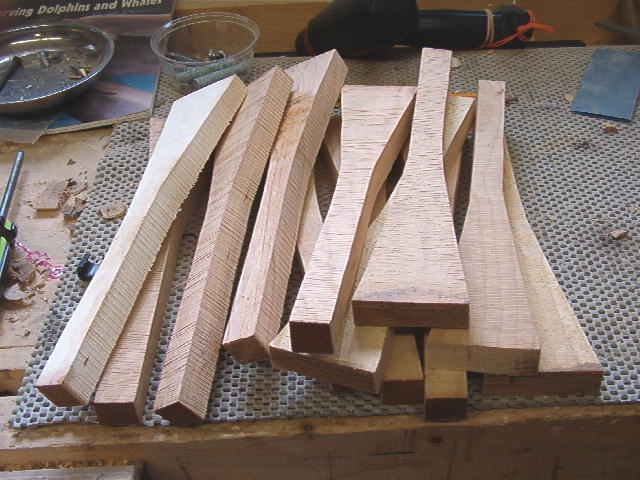 Using a marking gauge, I leave a line 1/4″ in on each side of the blade.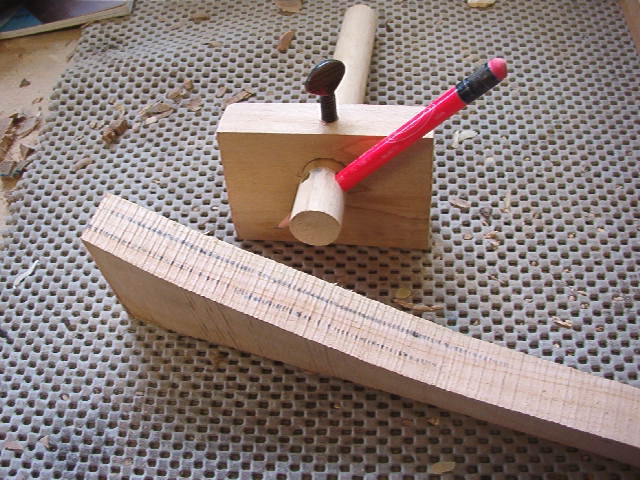 At the band saw I cut the waste off of the sides. I think this is a dangerous cut but I have done this so many times I am not sure. Always be aware of where the blade will go if you slip and keep your hand out of there. I have made holding jigs for this in the past and they are a waste of time and effort.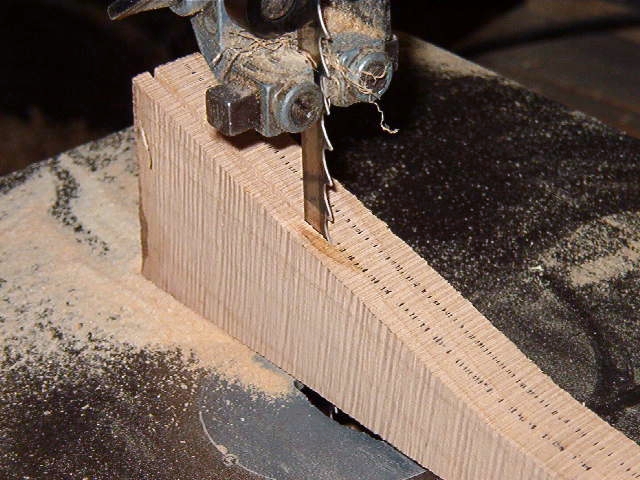 This project has been brought to us by Darrell Feltmate from Around the Woods.