Jet JWL-1440VSK Wood Lathe Review
This machine is certainly an impressive lathe that may have existed under your radar until now. With a powerful motor, pre-installed cast iron stand, and a commendable revolutions per minute (RPM) range between 400 and 3,000, this is definitely a lathe any woodturner would be happy to have.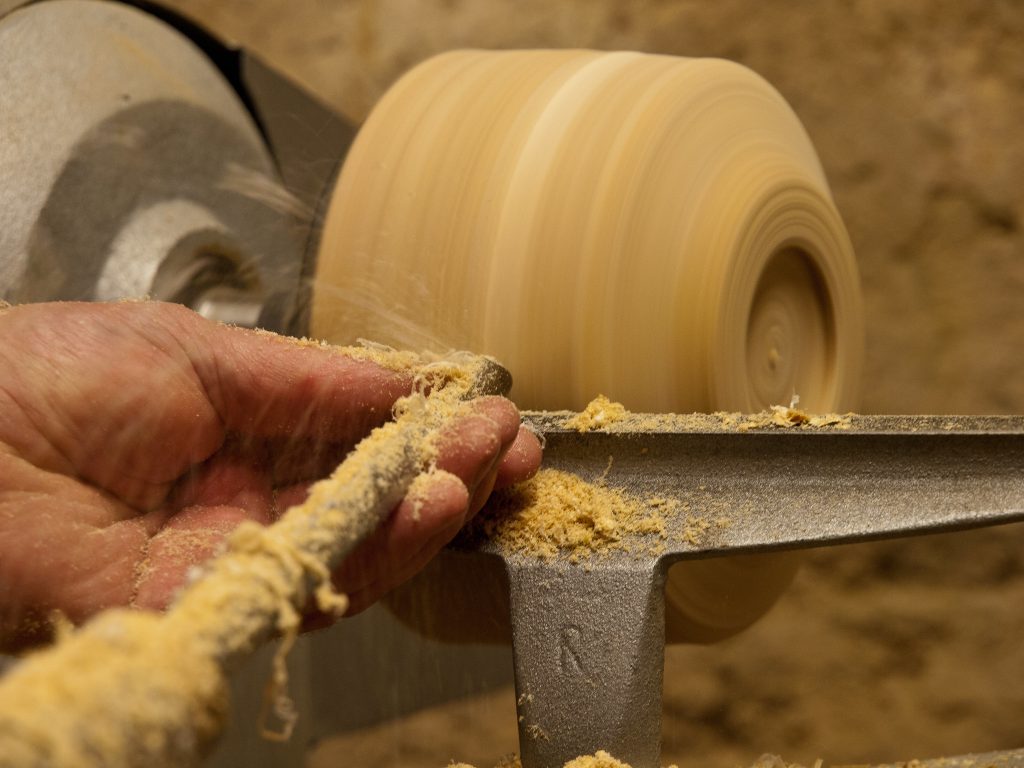 Before we get any further into this article, here's a quick run-through of the product information of the Jet JWL-1440VSK:
Product Information
Specs:
Working Distance Between Centers: 40″
Swing Over Bed: 14 1/2 "
Headstock Spindle Bore: 3/8″
Voltage: 1Ph 115/230V
Overall Dimensions: 74″ x 18″ x 49″
Net Weight: 352 lbs
From its variable speed control and impressive distance between centers to the overall construction of the lathe and versatile slides and rotations, let's dive into the details that make up the JWL-1440VSK.
Solid Cast Iron Structure
It's not uncommon to hear a strange rumbling noise after turning up the speed of a wood lathe. While it's definitely not preferable, it's not unheard of for a lathe to tremble at higher RPMs.
Fortunately, with its solid cast iron structure and pre-installed legs, this lathe is a sturdy specimen that isn't going to tremble under pressure.
The heavy-duty construction of this wood lathe clocks in at a whopping 352 pounds, which means it is not going to be budging even an inch once you set it up.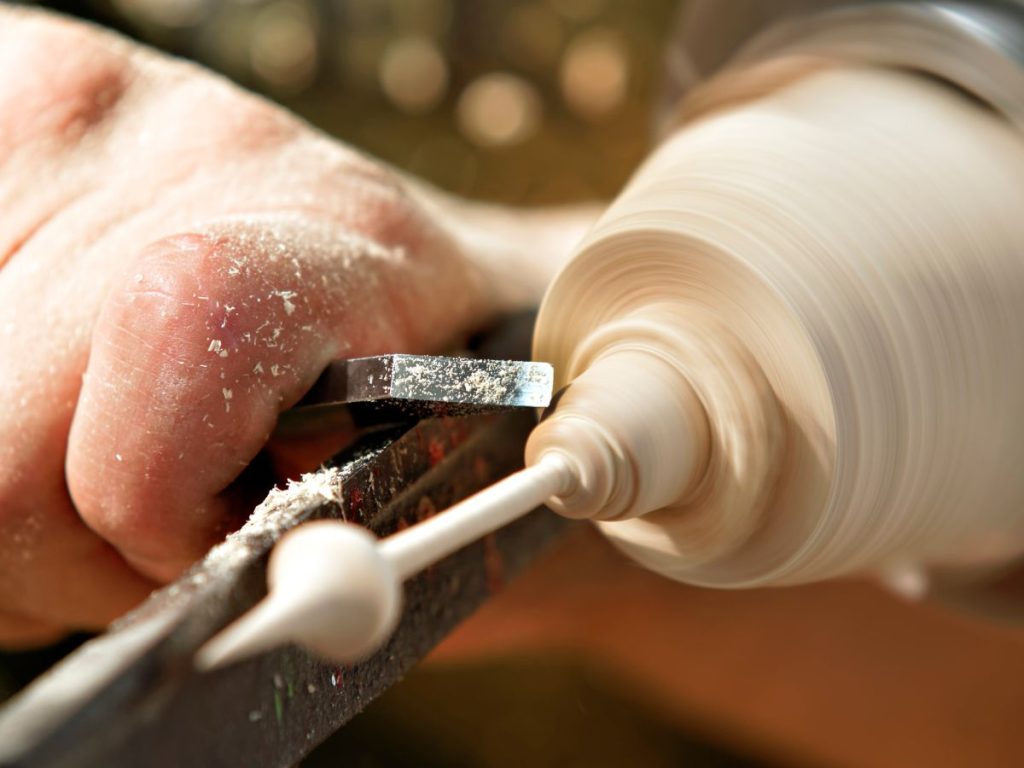 Powerful Motor
While some may see the 1 horsepower motor that the JWL-1440VSK comes with and think it must be underpowered, rest assured that it is anything but.
While it definitely could be more powerful, taking into account its price point, we'd say that the JWL-1440VSK's motor is more than sufficient. In fact, we'd go as far as to say that it's the most efficient one on the market in its category. See other lathes and their specifications.
For what it is, this motor is amazingly powerful and capable of going for hours without stopping for an overall hassle-free working experience.
Variable Speed Control
Equipped with variable speed control, this lathe offers an RPM range of 400 to 3,000, which is pretty high and more than adequate for most woodturning projects.
If you're wondering how to change the speed of the JWL-1440VSK Wood Lathe, you simply have to make use of the knob-like regulators attached to the body, similar to the kind of knob you'd find on an airplane.
This lathe really has the ultimate customizability when it comes to RPM speed, and you'll easily be able to tackle any crafts and crafting techniques that your woodturning heart desires.
Sliding and Rotating Headstock Movement
Positioning a workpiece is always a tricky process, especially for woodturning beginners. Fortunately, the JWL-1440VSK makes this process a little easier with its pivoting headstock.
Equipped with a headstock capable of both sliding movement and rotation, you'll easily be able to maneuver it for work that calls for bowl turning and outboard turning.
Furthermore, this machine features a 14½-inch swing over the bed and an impressive 40-inch working distance between centers that will certainly make any crafting job easier.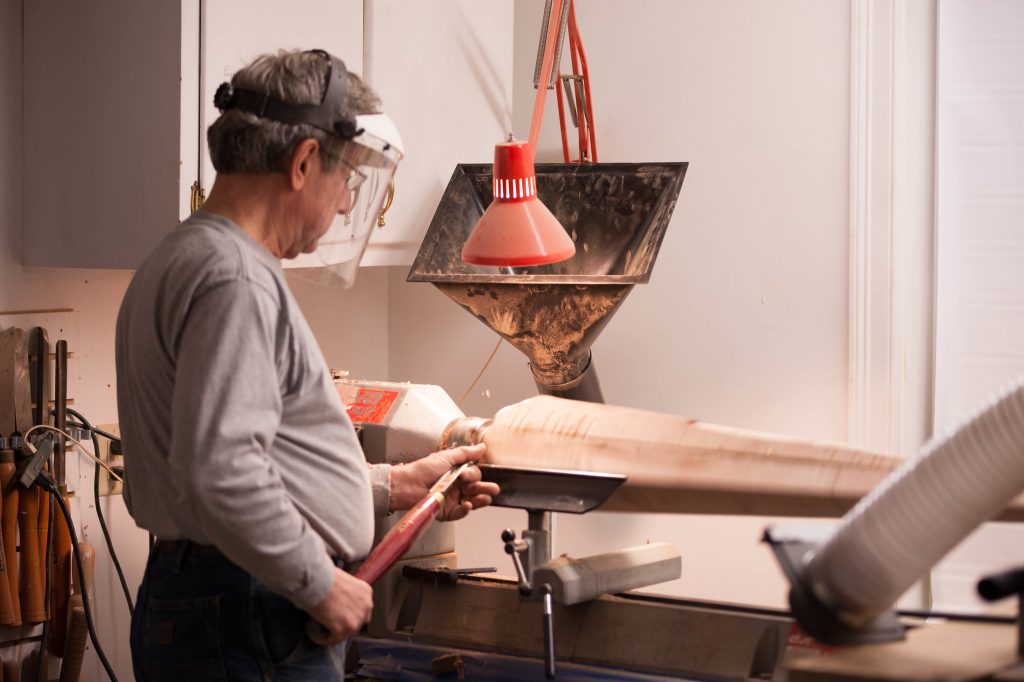 Do note that the 12-inch tool rest requires a bit of repositioning to ensure that the long spindle is as firm as the legs of the table, but the spindle shouldn't give you too much trouble.
Overall, the headstock movement allows for better positioning and an easier woodturning experience that makes bowl and outboard turning easier.
Optional Bed and Better Reading Scale
If you're someone who prefers a larger bed to work with when woodturning, or your project simply requires it, you need not worry when it comes to this machine.
This wood lathe offers a 40-inch centerpiece for inboard wood crafting by default, but if you so desire an even larger bed, this machine has you covered.
The JWL-1440VSK's 40-inch inboard working bed can be made even larger, capable of extending to a commendable 60 inches in length.
Additionally, it comes with a laser-cut scale included to save you some of the hassle of getting a good reading. Considering we all know how messy a woodturning project can get, it's definitely appreciated.
To Conclude
The JWL-1440VSK Wood Lathe can be considered a semi-professional lathe, though it can be suitable for beginners as well. Its operations are relatively easier to understand and use than most other lathes in this category.
While it may not be quite as powerful as other lathes, with a 1 horsepower motor, it performs well and in a precise manner.
One of the most notable features is the control knob for the variable speed settings, which is definitely one of our favorite features. The vibe it gives off just makes it feel like the device believes its users' skill and customization.
The JWL-1440VSK provides a commendable RPM range, though 400 RPM may still be considered a little high for woodturning novices who may require a lower RPM to break into the art of bowl turning.
Overall, the JWL-1440VSK is a top-notch lathe that will serve you well if you so choose to have one.
See also our Guide to Best Wood Lathes for Woodturning.
Summary
To summarize, here's a quick list of the pros and cons of the Jet JWL-1440VSK Lathe.
Pros
The solid cast iron construction ensures that the JWL-1440VSK has a heavy-duty, high-quality, sturdy feel and offers vibration-free woodturning.
The variable speed motor provides a wide range of RPMs and offers users the ultimate customization option.
The 40-inch inboard working bed of this lathe can be enlarged to have a length of 60 inches.
The Jet JWL-1440VSK is a true 1 horsepower motor, and is impressively powerful for what it is.
Cons
The weight of this lathe, coming in at 352 pounds, teeters a little on the heavy side, making it a little hard to move around. It's also big. For a mini lathe, see here.
The lowest RPM offered, 400 RPM, can still be considered a little high for beginners.
A little pricey for individuals just beginning their woodturning journeys.
FAQs
Just in case there is any confusion still milling about, here are some of the frequently asked questions that you might also have:
1. How Heavy Is The Jet JWL-1440VSK?
According to its manufacturers, the Jet JWL-1440VSK weighs 352 pounds.
2. Can The Jet JWL–1440VSK's Motor Go In Reverse?
Unfortunately, the motor only supports front thrust.
3. What Is The Swing Over The Bed Of The Jet JWL-1440 VSK?
The swing over the bed is 14½ inches.
4. What Is The Swing Over Tool Rest Base Of The Jet JWL-1440 VSK?
The swing over tool rest base is 11 inches.
5. What Is The Quill Taper Type And How Long Does It Travel?
The Jet JWL-1440VSK Quill Taper type is MT2, and has a Quill travel of 4¼ inches.