If you are a woodturning enthusiast and are looking to innovate, one of the best things you can do is experiment with the material you are using. Wood, of course, is the primary and most obvious material you would use for this activity.
After all, it is called "wood" turning. However, if you are looking to change things up, then resin is an excellent contender for the types of material that you can use on a lathe.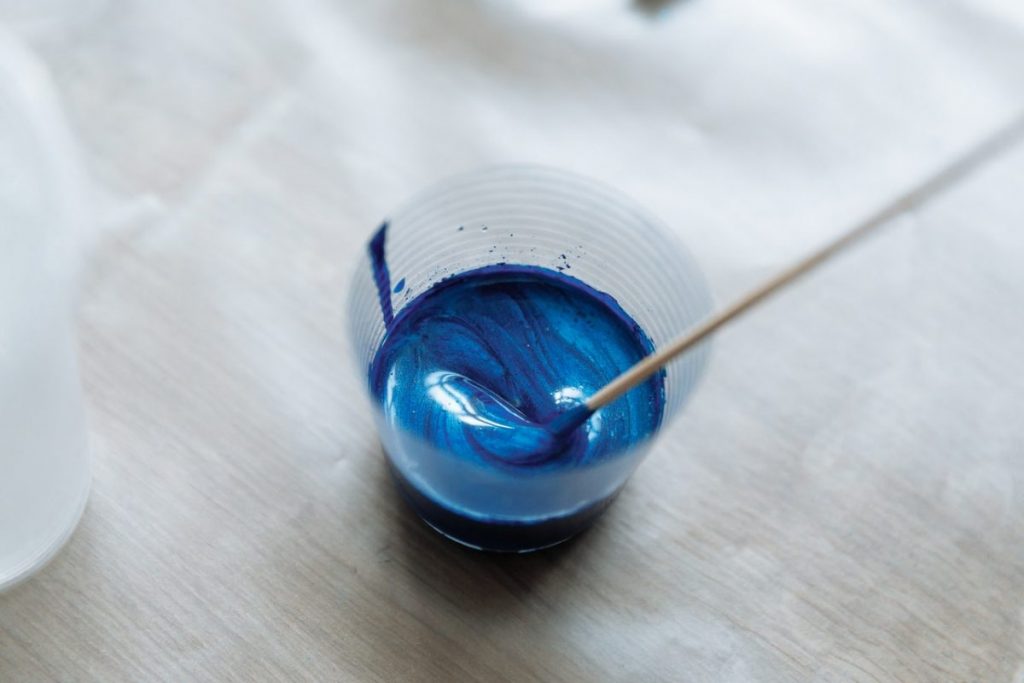 In the case of wood, you take a stock and turn it down to the shape you desire. With resin, however, you will need to let it set in a mold before the stock is ready for turning.
Once you have the desired mold, the technique applied should not be too different though you will need some practice since it is, after all, a different type of material.
The good thing with resin is that you can also experiment with all kinds of coloring agents to introduce cool patterns into the mold. If you are looking to work with resin, the following are three of the most useful types of resin for woodturning.
Polyester Resin
Fiberglass Warehouse Polyester Laminating Resin - Marine Grade - Catalyst Included (4 Gallon)
GENERAL PURPOSE - This polyester resin will hold the fiberglass cloth and composite fabrics in place during boat building and layups. For multiple repairs like a bathtub, automotive fiberglass and...
FAST WET-OUT - For fiberglass and other reinforcement fabrics. Create composites and FRP parts for cars, motorcycles, yachts, boats, etc. Perfect for spray or apply by hand on fiberglass, wood and...
EASY TO USE - This resin is an excellent base coat for laminating applications. Add the MEKP catalyst and use it immediately. The surface stays tacky during the process so the next layer adheres...
MEKP CATALYST INCLUDED - Adjust the amount of MEKP hardener to control gel time: For Slow Gel (>20 min) use 1 teaspoon of MEKP per quart of resin. For Medium (15-20 min) use 2 tsp/qt. And for Fast (10...
HANDLING TEMPERATURES - Application: 70°F - 95°F for resin and work area. Storage: below 77°F. Use Fiberglass Warehouse Polyester Finishing Resin for the final layer in your layup.
Polyester resin is one of the best types of resin you can use for woodturning. But before getting into further details about this type of resin, let it be known that polyester resin smells, and smells strong!
So, if you decide to use this material for woodturning, be sure to either be in a well-ventilated room or even better, take it outdoors! Take all the proper precautions before you start working with this material.
Having said that, polyester resin is a fairly strong material to work with on a lathe and is also less expensive compared to some other popular types of resin. There are two types of polyester resins that you may be encountered within the market. These are orthophthalic (for casual use and hobby enthusiasts) and isophthalic (for industrial use).
The latter has an incredible moisture-resistance property so if you are looking at a big project or are working on an item that may be surrounded by water, then this is a good option. If you simply want to experiment with polyester resin as a hobby, then orthophthalic resin is a good bet.
While these are the primary types of polyester resin, there are more that may be available in the market. All types of polyester resins are thermoset, which means they harden when heat is applied and cannot be melted again.
This means that if the resin is left unused for a while, it will start turning into a gel-like consistency on its own. At times, there may be a substance mixed with the resin which prevents it from hardening on its own but you cannot always rely on this.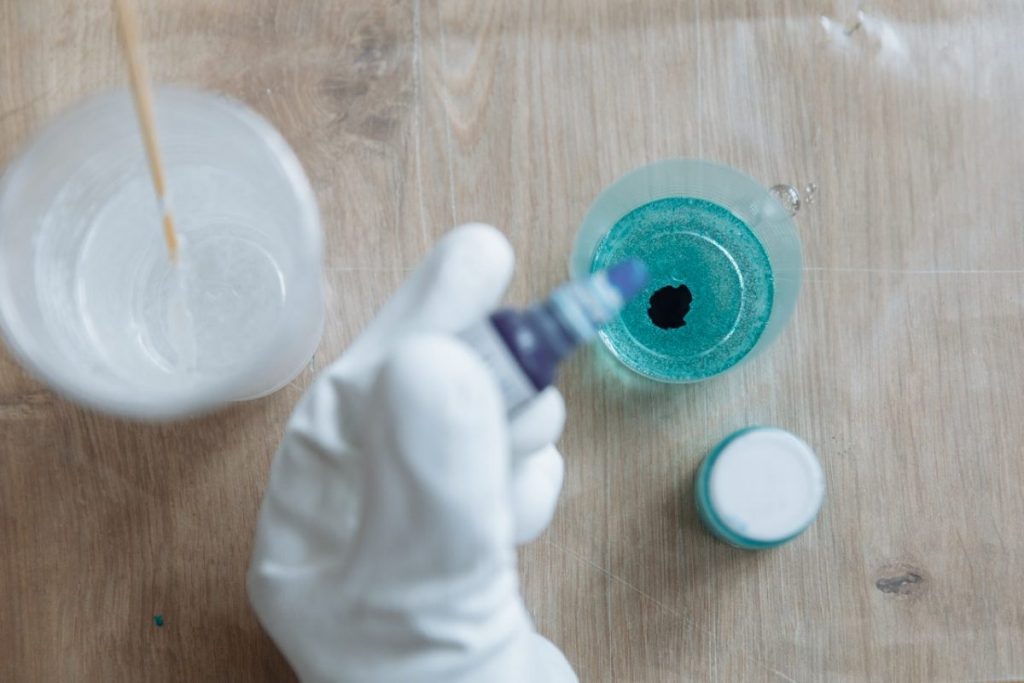 Polyurethane Resin
Sale
Promise Epoxy - Clear Table Top Epoxy Resin (16-Ounce Kit) | UV Resistant, Self-Leveling | High Gloss Shine for Wood Table Top, Bar Top, Counter Top, River Table, and Other DIY Resin Art Projects
💙FORMERLY PRO MARINE - Two of the most popular epoxy brands in the U.S. are joining forces to become one superpower, Promise Epoxy. ProMarine Supplies and Incredible Solutions are merging their...
SELF-LEVELING RESIN: ProMarine Clear Table Top Epoxy Resin self-levels as it goes onto surfaces, ensuring that bar tops, tabletops, and countertops get a uniform coating every time.
PREMIUM QUALITY EPOXY: Our special Epoxy formulation is tough, high-gloss, and crystal-clear. It is also scratch-resistant and water-resistant. You'll even get minimal bubbles in cured projects as...
FOOD SAFE CREATIONS: You can make DIY artistic items used around food such as trays, tumblers, coasters, and even glassware. When properly cured, our epoxy resin is food-safe for your peace of mind.
LOW ODOR, ZERO VOC: Our quality, clear epoxy resin is low-odor and zero-VOC so you and your family are protected from volatile organic compounds.
Polyurethane resin is a very versatile material that is perfect for woodturning. While you may have seen polyurethane being used in a variety of different places, polyurethane resin has some distinct qualities that make it suitable for woodturning.
Like polyester resin, this variety of resins is also thermoset, though polyurethane requires a special hardener. Additionally, once the catalyst has been mixed with the material, typically, you will not have too much time to work with the material before it begins to set permanently.
It may vary from manufacturer to manufacturer, but typically the window is around six minutes. Polyurethane resin also tends to react poorly to moisture, so if you are working in humid conditions, this may not be the best type of material to work with.
This type of resin also tends to trap air bubbles under the surface, so you will need to apply a pressure pot immediately to remove all the bubbles. So while this is a fairly inexpensive material to use, there are a few limitations that you will need to keep in mind while working with this material.
Epoxy Resin
Sale
Promise Table Top 2-Part Epoxy Resin- 2 Gallon High Gloss (1 Gal Resin + 1 Gal Hardener) Transform Your DIY Projects with Crystal Clear Finish - Ideal for Bar Tables, Tabletops, Countertops & More
1:1 Mixing Ratio for Easy Application: Our epoxy resin offers a simple 1:1 mixing ratio, making it ideal for both newcomers and experienced DIY enthusiasts. Achieve precise and hassle-free results...
Water-Resistant and Impact-Proof: Shield your art and home décor creations from moisture damage using our water-resistant epoxy resin. Crafted to endure daily use, it ensures long-lasting protection...
Self-Leveling Brilliance: Banish the annoyance of uneven pours with our self-leveling epoxy resin. Whether you're working on bar tables, crafts, or other surfaces, our resin's seamless self-leveling...
Crystal-Clear High-Gloss Finish: Unlock the potential of your creative vision with our epoxy resin's crystal-clear, high-gloss finish. Elevate your projects with a touch of sophistication, perfect for...
Food-Safe When Fully Cured: Compliant with FDA Code 300, our epoxy resin is an ideal choice for projects that involve food contact, such as kitchen table tops. Its compatibility with various surfaces,...
Saving the best for the last, epoxy resin is something that can be used in all kinds of projects, big and small. This is an adhesive but depending on how it is applied, it can act differently in different circumstances. Epoxy, too, is a thermosetting agent.
However, unlike the two materials that have been described above, epoxy is the most flexible when it comes to the time it takes to harden. When left in its liquid state at room temperature, it will not harden.
Therefore, epoxy also requires a catalyst or a hardening agent to bring it to the desired state. There are three main types of epoxy resin that you can work with and all three have various combinations of hardeners that perform the required chemical reaction. These resins are bisphenol A, bisphenol F, and novolac.
Some of the common hardeners you can use with these resins are amines, sulfones, polyamides, etc. The final result that you get will depend on the type of epoxy resin you used first, and second on the type of hardener you used.
Surely, you would have a final look in mind when you get started with the project, so pick out the material accordingly. For example, some hardeners will keep the resin looking transparent at the end, while others may introduce color.
If you want the epoxy to shine at the end, you will probably have to use more resin than you otherwise would have or you may have to use a gloss sealer.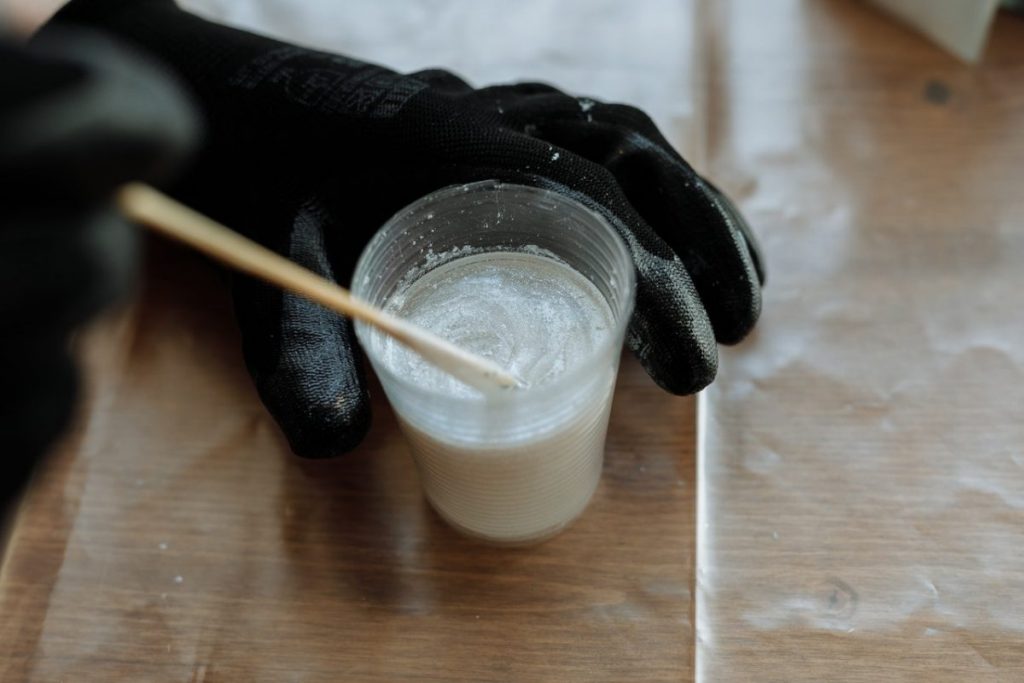 Final Thoughts
While these are three of the best types of resins you can use for woodturning, there are certainly others that you can experiment with as well. While working with resin, however, there are a few creases you may have to iron when it comes to the technique.
If you go too fast on the lathe, the resin may get hot enough that it starts to melt (since heat is a catalyst for the thermosetting agent), but if you go too slow then the resin might start chipping off.
However, there is nothing to be afraid of. Just as you got better with practice when it came to working with wood, resin is simply another material like wood that only requires practice.