BINFU 5W COB LED Lathe Lamp
Looking for a good light to illuminate those tiny details when practicing your lathe skills? Whether you're a professional turner or a hobbyist, this gooseneck LED work light from BINFU is a great light to get close to those intricacies for a turning project and even for general lighting in the workshop.
Choose the best wood lathe or metal lathe.
For the price, it has it all. Sturdy at the base with an aluminum bracket that can be screwed into a workbench, it's a great way to reduce the off chance of shaking during lathe machine usage. Its metal structure is great for resisting impact during heavy machine use and fending off pesky vibrations.
Finished off nicely with an epoxy coating to resist corrosion and an easy-to-use push-button switch, you can see this LED lamp living a long life.
As LED lights go, this simple design does everything you need it to do. With a long reach of 24" inches, it's a great feature to be able to adjust from whatever angle/height you are looking for and can keep its strong illumination. Holding a firm position, the lamp doesn't sag, even in hot environments.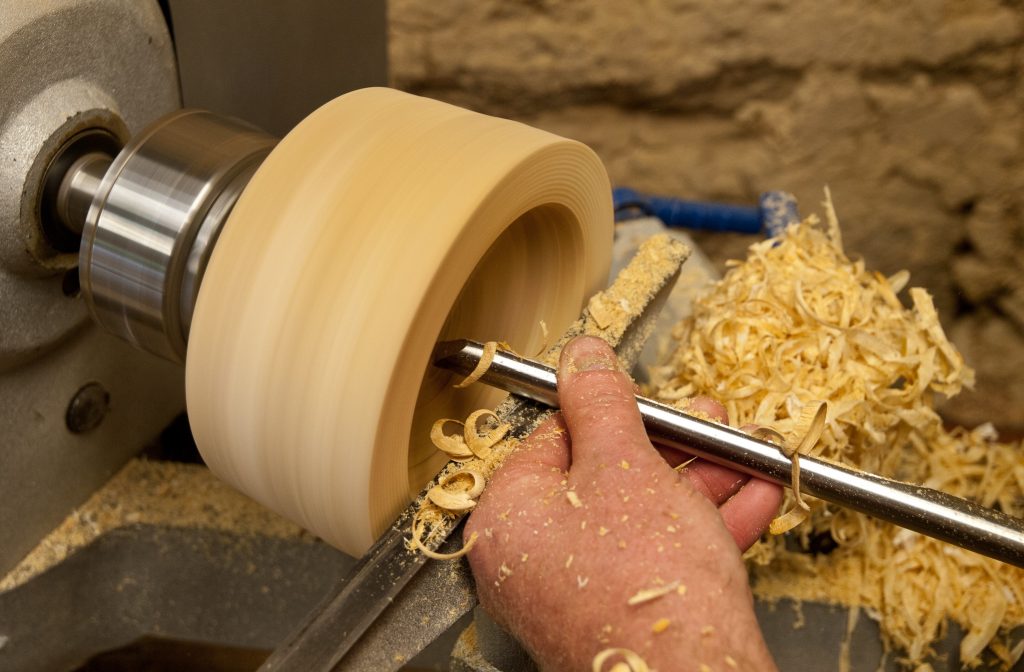 With a power cord at 100-240V, this light can easily be plugged into any North American power supply. Once purchased, the package arrives with a 5W LED light bulb that outputs a neutral white, soft, and bright light with a lifespan of 50,000 hours.
XINYIQI Flexible Gooseneck LED Lathe Light
XINYIQI Led Work Light,IP65 Water Proof Flexible Gooseneck Lamp, Led Light gooseneck 900 Lumen for Lathe Milling, Drill Press, Industrial Lighting
💡【IP66 waterproof aluminum alloy lamp head】 The Flexible work light head made of waterproof aluminum alloy. Fully enclosed lamp cap has the advantages of waterproof, rust-proof, heat-resistant,...
💡【Quality LED Light】 The led work light bulb integrates 3 LED lamp beads with a luminous flux of about 900 lumens. Compared with halogen bulbs, it has higher luminous efficiency and brightness,...
💡【Double Gooseneck work light】 The machine light hose is a corrosion-resistant and anti-oxidation double-layer design of outer plastic and inner metal. It is about 20 inches in length and can...
💡【Installation with screws】 We have prepared four screw holes for the base, equipped with screws and auxiliary irons to make the lamps more secure and safe. They can be combined into a variety...
💡【Quality Warranty】 Support 1 year warranty 30 days quality problem refund or exchange, we assume full responsibility for product and customer dissatisfaction. If our lights have quality...
This small, bright, and affordable light is a great accompaniment for the workshop of any hobbyist, and a great option for task lighting the bench of any professional. Brilliant for fine work and even as an overhead light in the work area, the flexible gooseneck from XINYIQI is suitable for various machines and work environments. 
Pricing at $45.99, it's worth every penny. You can fix the light to an array of surfaces with its four-holed fixed base bracket and L-shape iron plate. The package contains 4 x screws at 5mm diameter and auxiliary irons for extra security, they throw in an Allen wrench too! Although the base is made of plastic, it is easy to question its durability compared to more expensive lights with metal bases. Something you should consider!
With a length of 20" inches, it's great to point where you need it with its flexible aluminum, double-layered hose neck with a great waterproof feature. This gives it the advantage of being rust-proof and even heat-resistant. Its outer plastic cover makes it easy to clean, perfect for any messy work that includes the use of oil.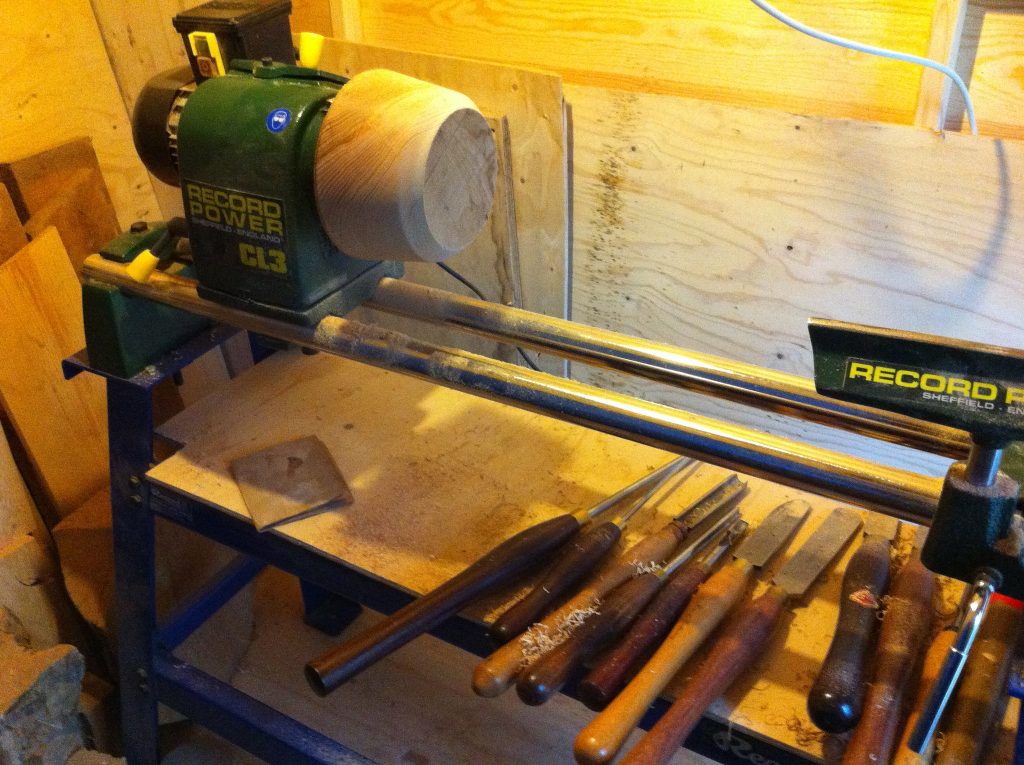 Operating at 9W, its low power consumption and long-lasting bulbs at 900 Lumens should last you approximately 80,000 hours, so you wouldn't need to worry about having to replace bulbs after prolonged use. Its heat-disposable design with a simple push button switch is a great addition to this easy-to-use work light.
SHUN CAN DA Industrial LED Lathe Light
Magnetic Work LIght, 9W Led Flexible Gooseneck with Adjustable Magnetic Base For Lathe Machine Milling Drill Press Workbench Industrial Lighting
【Aluminum Alloy Lamp Head】- The lamp holder is made of high-strength aluminum alloy material, and has a firm structure that can resist shaking, impact and falling, so that it has a longer service...
【900 Lumens Of Bright Light】- Selected 3 LEDs as the light source, they can provide about 900 lumens of concentrated light, no flicker, long-term use will not feel eye fatigue. Protect your eyes.
【Double-Layer Flexible Gooseneck】-The use of thick and large-diameter metal gooseneck can support the heavy lamp cap to any angle; the plastic sleeve can effectively protect the metal tube from...
【Strong Magnetic Base】- Put the magnetic base on the thick metal and open the magnet to complete the installation. We recommend that you install it on thick metal so that it can resist vibration...
【Perfect Service】- If you have any questions, please feel free to contact us; we will reply to your message within 24 hours and provide 1 year return, exchange and repair services until you are...
Another long-lasting product for the professional turner is the SHUN CAN DA lathe light. With a guaranteed long service life due to its sealed, waterproof aluminum alloy light head to resist those inevitable water drops during heavy work from any direction.
A great addition to this lamp is its 360-degree arbitrary rotation light head and thick aluminum hose, meaning you can turn the light to whatever position and it won't spring back! 
The thick plastic coating gives it additional protection against water, and at 20" inches, you can see into those hard-to-reaches places for the more intricate tasks.
It's a powerful light that is perfect for professionals in low-light settings and at a higher price of $69.99, you certainly get what you pay for. What we love about it the most is the heavy-duty magnetic base that can be switched on and off to make it easier to move around the workshop. Make sure to attach it to thick metal surfaces to get the best results and stability!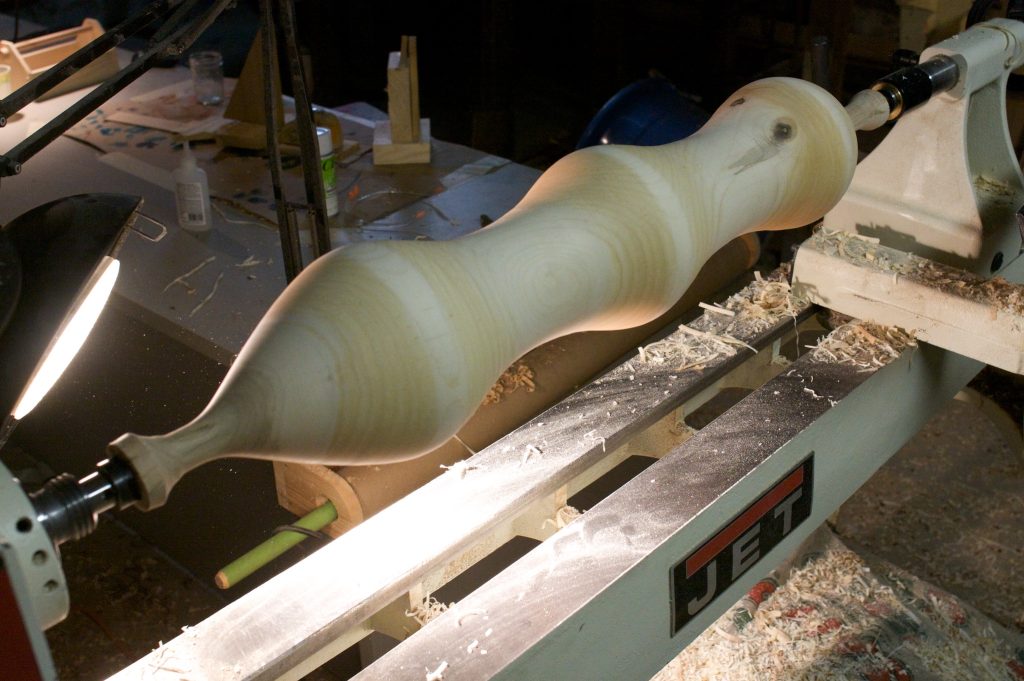 With a color temperature range of 5500~6500K, shining at 900 Lumens, and having a great spotlight feature, the light is much more concentrated, meaning you can focus the 3 beaded LED lights on more specific details for your lathing, drilling, woodworking, etc.
FAJ Flexible LED Lathe Light with DISC
FAJ Sewing Machine Light LED Lighting, 60 LEDs, Multifunctional Extra Long Flexible Gooseneck Arm Work Lamp with Magnetic Mounting Base for Workbench
Crystal-Clear Illumination: Dive into detailed sewing, operate a lathe with precision, focus on your milling machine, or illuminate the specifics of a drill press. Our 60 COBB LEDs shed daylight-like...
Unparalleled Adjustability: Experience the versatility of the 12" gooseneck. Position it snugly above a sewing machine, angle it optimally for your drill press, direct it towards your lathe, or even...
Versatile Magnetic Mounting: The robust magnetic base ensures that your LED light remains secure on any metal surface. But what about non-metal areas? We've got you covered! Our package includes a...
Energy Efficiency with Longevity: Commit to an eco-friendlier choice. Reap up to 90% energy savings, and relish in a bulb lifespan spanning 50,000 hours, equating to countless projects and tasks...
Our Commitment to You: Your satisfaction is our priority. We believe in the quality and performance of our LED work light so much that we back it with a lifetime warranty. You're not just buying a...
Your eyes are important, so it is imperative to use sufficient lighting in conditions where focus and concentration are needed. That's why this small but mighty, flexible LED light from FAJ is an excellent choice to reduce eye fatigue.
With options for 20 to 60 LEDS, this handy light can reduce light flicker, pulsating, and dimming whilst in use. Give your eyes a break from straining during those moments of high concentration.
Extending at a modest 12" inches and a 360-degree flexible head, it works great for reaching into those tight spaces for a multitude of areas like your car engine, sewing machine, and drill press. It's a perfect way to illuminate areas with no light availability and dispel shadows so you can see more of what you are working on.
What we love about this light is that it is another product with a magnetic base, allowing for easy maneuverability and positioning. The package comes with two adhesive metal plates, meaning you can stick the handy magnet feature on non-metal surfaces.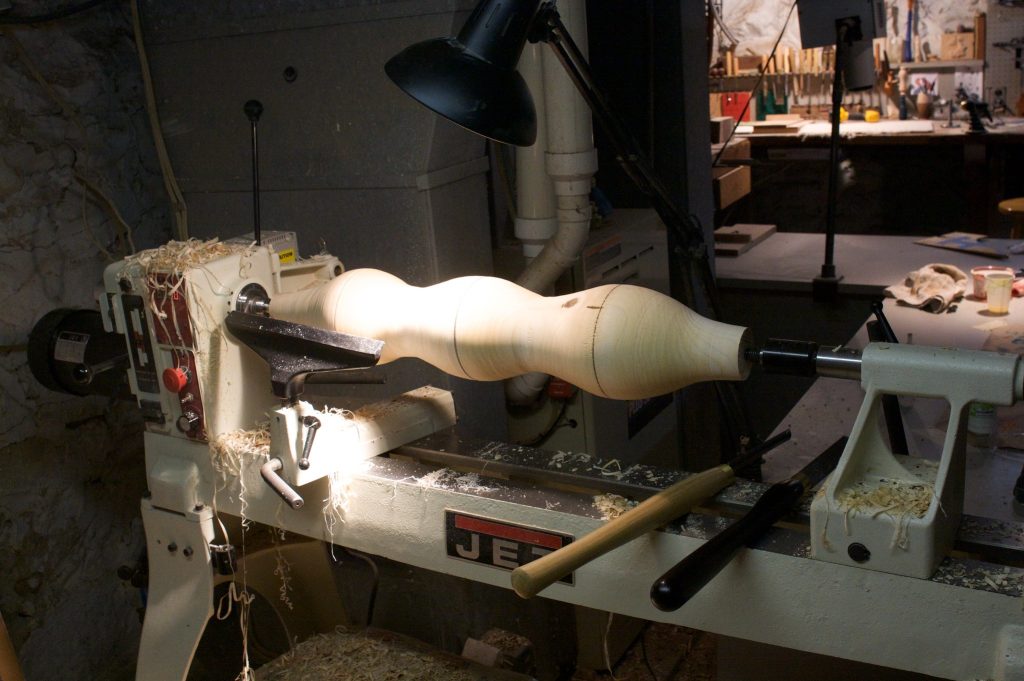 Save yourself some time and money with this long-lasting and efficient LED light with a combination of a colossal 50,000 hours lifespan and a 90% reduction in energy costs over non-LEDS. If that doesn't sound great, FAJ also offers a full money-back guarantee.
Now that's customer care!
POWKER 30 LED Magnetic Mount Work Light
LED Sewing Machine Light,POWKER 30 LED Magnetic Mount Drill Press Light with Flexible Silone Coating Gooseneck for Sewing Machine, Drill Presses, Desks, Music Stands, Craft, Workbenches, Lathes Lamps
100% QUALITY LED : 30 High-quality LED beads can provide enough bright light and the light is soft enough to protect the eyes.The sewing machine light is durable and can saves up to 90% of...
SAFE and STABLE POWER SUPPLY : The mainboard of the power supply adopts constant current voltage input to prevent strobing light when in using.Protect your eyes and improve overall performance of the...
SILICONE RESIN GOOSENECK:We have improved the safety and comfort of our products by added a silicone flexible tube to the metal gooseneck,which is safer and flexible than others normal gooseneck.
STRONG MAGNETIC BASE:We use the strongest suction magnetic material as the base of the lamp, the LED light can be magnet on any metal surface not slide nor move, also widely used in Lathes, Drill...
LIFETIME WARRANTY:POWKER sewing machinge light are backed by a lifetime warranty.If you have any problems using our products, contact us at any time and we will make it right.
Here we have another excellent LED lamp that is handy for all workbenches and great for folding and storing. With a magnetic base with a switch for easy use, you can point its 30 high-quality LED lights in any direction of your choosing. 
The light emits a 120-degree wide beam angle of 6000-6500K color temperature for clear display. Although it may seem like a very powerful bright light, it is soft enough to protect the eyes, meaning you can safely concentrate without causing strain or headaches.
What we really like about this light is the contemporary design and added silicone resin to the metal gooseneck, great for improving safety and flexibility in whatever position you wish to use it in. With a neck length of 10 inches, it's a great accompaniment for your work set-up.
Another great feature is the constant current output, thus eliminating problems like strain or flickering when turned on. Pricing at $16.99 and with a lifetime guarantee, there is definitely no reason not to give it a go or use it as a second light.
YITAMOTOR LED Light Bar
YITAMOTOR 52 Inch Led Light Bar 300W Combo 2pcs 4" 18W Spot Light Pod Off Road Driving Lights with Mounting Brackets and Wiring Harness Fit for 07-18 Jeep JK Wrangler
LIGHT UP YOUR ROAD: Features a Durable diecast aluminum body with jaw-dropping dual-row 27,000 Lumens pure white light, YITAMOTOR 52" 300W Offroad LED Light Barplus 2X 18W Spot LED Light Bar Set is an...
SOLID CONSTRUCTION: The YITAMOTOR 300Wplus 18W LED Light Bar Set comes with the wiring harness and mounting brackets. With more than 50,000 hours of lifespan of the 52 inch light bar , it is MORE...
COMBO BEAM DESIGN: The combination of two 60-degree flood beam and one 30-degree spot beam of the 52 inch led light bar makes it lighter and wider to give you an incredibly clear visibility in any...
MORE THAN A LIGHT BAR: These off road led lights set can be compatible with almost all Jeeps, 4x4, Trucks, Cars, Motorcycles, SUVs, ATVs, Boats, Family Vans. Besides that, they also works great as...
Money Back Guarantee: Making you a happy customer is our guideline. Your satisfaction is backed by our Risk-free 30 Day Money Back Guarantee, and 1 Year Warranty against any defects. Give it a shot,...
Ok, bear with us here. This LED light bar from YITAMOTOR is designed to be a car lamp, extending one's field of vision and driving experience. But who said it isn't a great source of powerful light to illuminate your workstation? Powering up at a massive 72 watts, this 14-inch light bar will light up any terrain, room, and equipment.
What we love about it is its robustness. With its IP67 protection rating, you would never have to worry about dust, water, and any shock that will have disastrous effects on other standard flexible work lights, meaning it can withstand the harshest work conditions.
The 6000K white color temperate LEDS are protected with a clear PC and offers good transmission, UV protection, and impact resistance for greater durability, but bear In mind its brightness comes at a price as it runs to a hefty 40 degrees celsius. That said, its quality 1070 aluminum alloy casing helps keep the operating temperature cool all day long.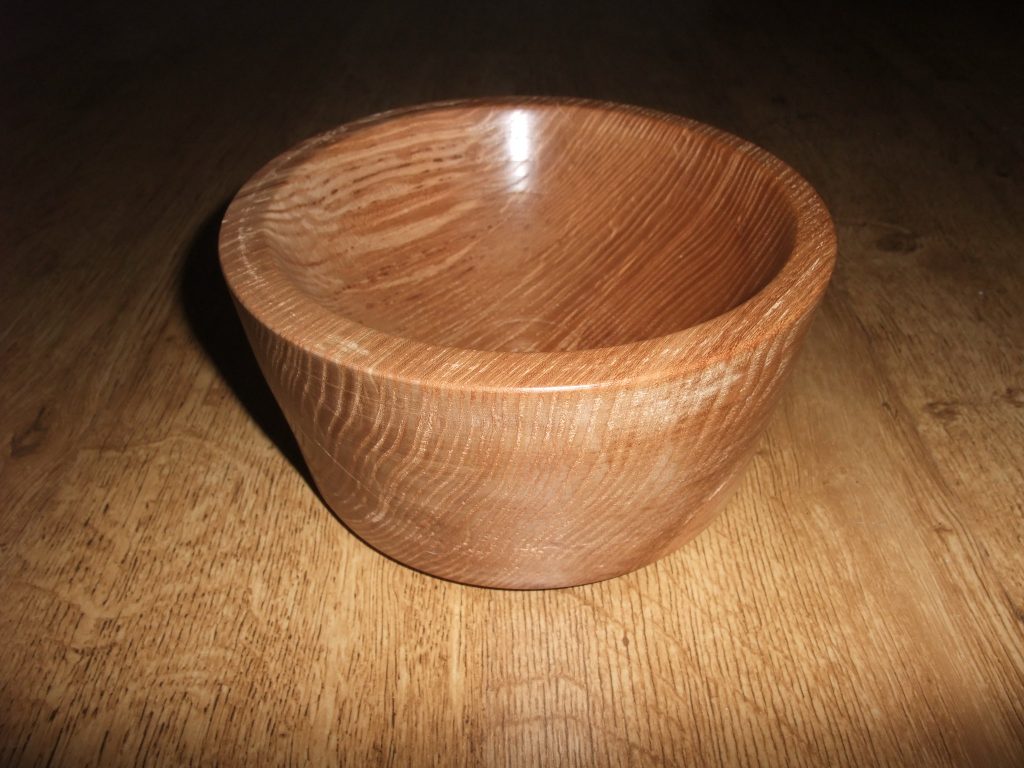 With customizable mounting points, you can fix it above your lathe or drill press for great illumination and general task lighting. You can change the direction of the beam with its 360-degree adjustable bracket, although not as flexible as the gooseneck designs, it still stands strong as a great heavy-duty light for the more hardcore workshop users.
You certainly get a lot for $24.50.
Final Thoughts and What To Consider Before Buying
These are some great options, and we wouldn't suggest products that we ourselves wouldn't use personally. What's more important is for you to consider what your needs are.
Whether you're a wood turner or a metal turner, you know the importance of visibility during work for safety purposes, and for hobbyists using a sewing machine or looking for simple illumination for a music stand, it is best to look for practicality and maneuverability.
LED lights are a great idea because of their efficiency and practicality. You must consider, however,  a multitude of factors, whether that includes powerful overhead illumination for worktables or a dimmer light for closer inspection use. Color spectrums are to be also considered (for example yellow spectrum), Lumens, and your available power outlet.
Our 6 suggestions are excellent for all of the above. Great for safety and visibility for your workbench and perfect for working with hollow forms and eliminating sanding marks on whatever woodworking you do.
We really wish the best for our readers and value their thoughts, please leave us a comment below and in the meantime – Turn Safe, Turn Big. Welcome to the Turning world! Check out our starting guide.