If you have been turning for a while, even as a hobby, you may have wondered whether there is a way to make this hobby profitable. After all, it is not the cheapest hobby to have.
A good lathe alone can cost a fair amount of money and having a consistent supply of wood is also important to improve your skill, but at the same time, the spare stock does not come for free.
Instead of digging a hole into your own pockets, if there was a way to make a profit out of this skill, it would allow you to sustain your hobby and perhaps even turn it into a profession.
So, the question is can one make money from woodturning? The answer is: yes, but you need to market yourself. This is a specialized skill that not too many people have, so there is certainly space in the market for woodturners.
Besides, there will always be a need for wooden elements in an interior decoration project, and people will always look for wooden crockery, plates, and bowls.
In short, there is money to be made from woodturning if only you look in the right places. If you are looking to turn for a profit, you may find the following tips and solutions useful.
E-Commerce Websites/Instagram Shops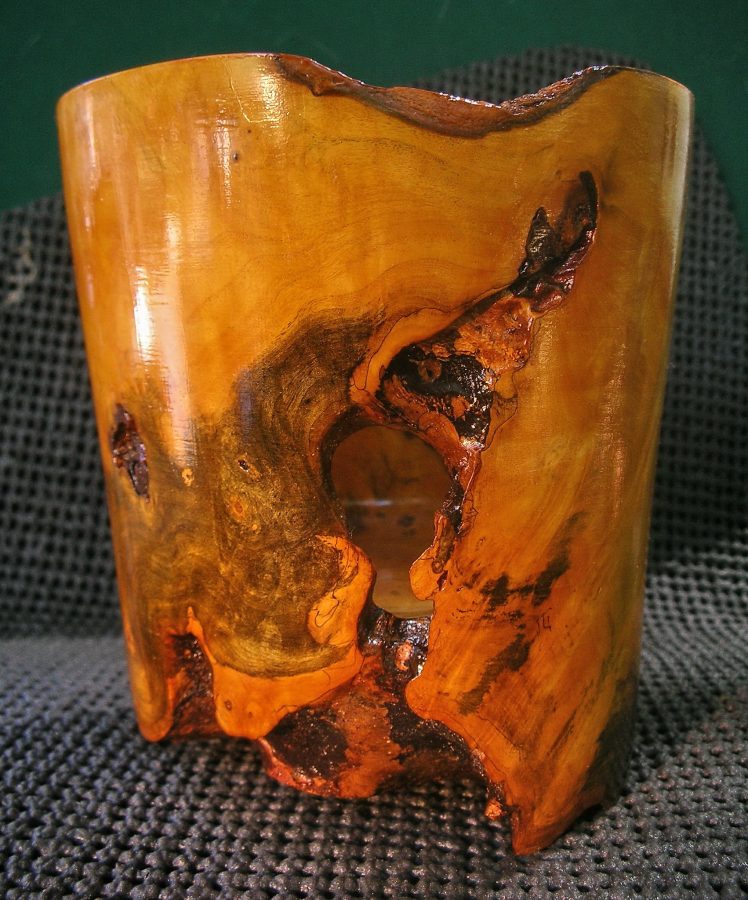 If taking commissions or setting up a stall at an art fair is not something you can do at the moment, or if it is not the way you want to do business, there is another solution.
E-commerce has been the rage since the turn of the century and it is likely going to stay for a long time to come. You can set up your own e-commerce portal where your items can go on sale. If that is not sustainable or if you are just starting out and do not have the inventory or bandwidth to run your own website, you can always tie-up with other portals.
There are several e-commerce marketing platforms as well as woodturning blogs out there where you can seek collaborations and find work. Again, this may be difficult to set up at first but it is likely to have the most payoff for relatively less work put in to promote your service. You can do something as simple as starting an Instagram business account and interacting with customers directly, without a middleman.
Manu turners also set up Etsy shops where they sell their crafts and/or plans for them.
Custom Spindles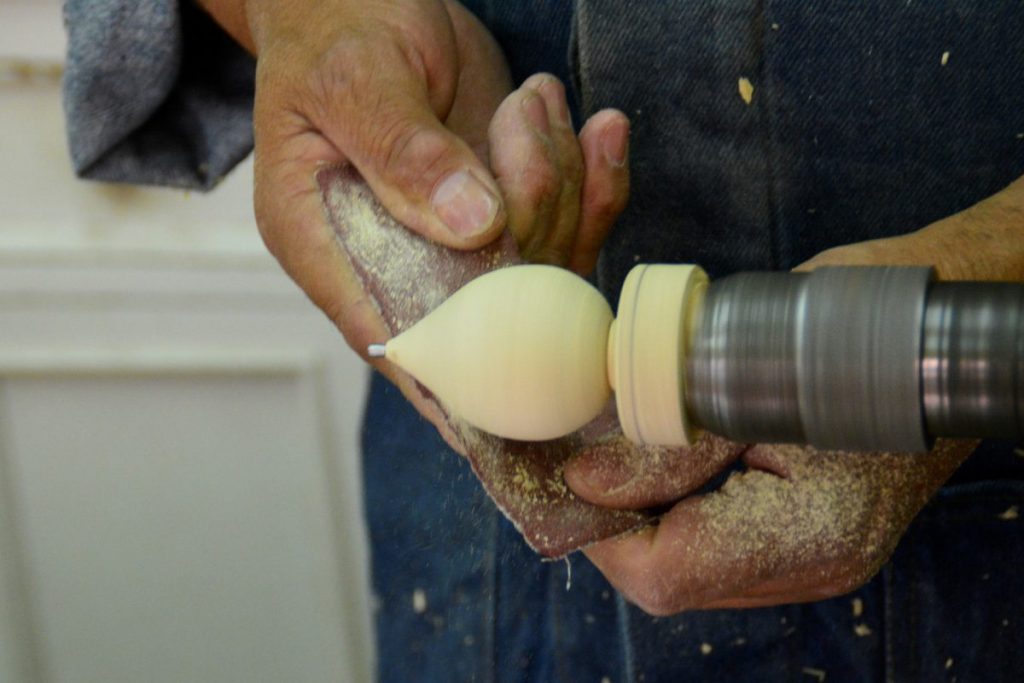 Another way to earn money from turning is to contact private contractors, architects, antique collectors, etc, and offer your services to turn. This is a great and profitable way to make good money from turning, as often people in this profession require custom-made spindles or smaller parts of an installation or structure.
Getting custom spindles may be more expensive if one has to go by market rate and get customized items made for railings and other details in the structure. Spindles also tend to bring more money than bowls, so you are likely to get more high-paying jobs making custom spindles.
You can start off by offering a lower rate than the market (which is still likely to be a fair bit for someone who has just started out with paid beginner lathe projects, like a pen project). This is a good way to gradually build a market and find your niche.
Of course, if you are taking contracts and commissions from customers, it means that you cannot stray from the blueprint. You should be able to undertake a brief perfectly and there is no room to experiment or add your own flourishes to a wood lathe project. So, if you are taking commissions, you must be sure of your skills to follow a brief to the T.
Art Fairs, Handicraft Shows, Etc.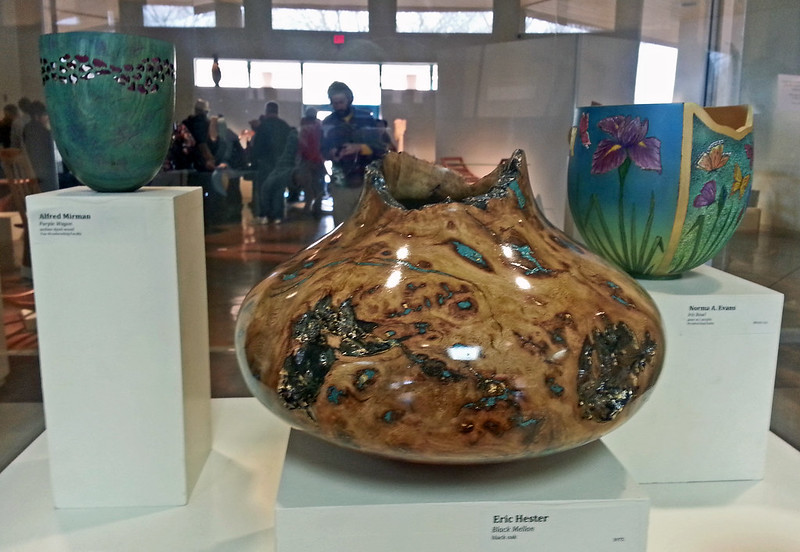 If you enjoy woodturning on the side or want to see the viability of putting your work on sale, you can consider participating in art and handicraft sales. There are also mall shows you could consider or set up stalls at small arcades, such as a farmer's market, performing arts event, etc.
The idea is to keep your eyes peeled and ears to the ground, looking for events in your city or region that may be a good fit for your work. This may seem like an extremely cumbersome task at first, but it is also one of the best ways to put your work out there and start building a network.
Only if people see your work will they be able to seek it out in the future if they like it. This can also be the avenue you use to reach out to contractors and architects for paid commissions.
Find Something Unique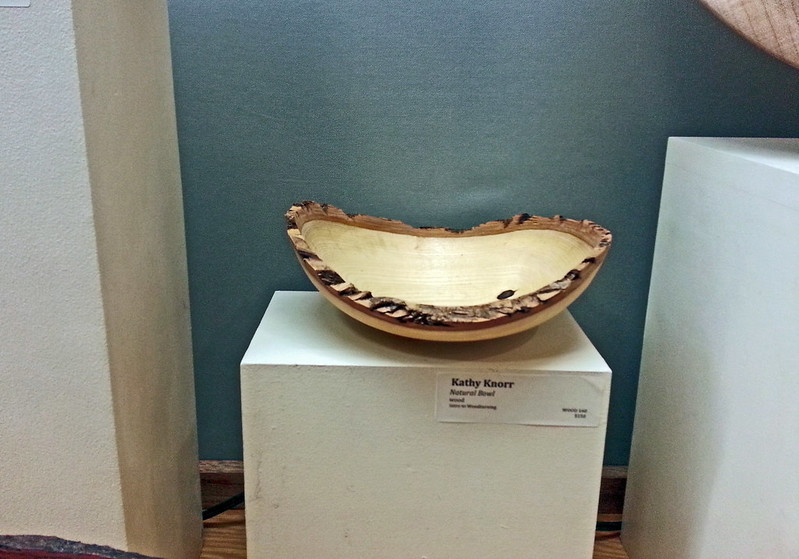 As with any other product, your woodturning results should offer something that is not available in the rest of the market. Why else will people be interested in buying your items if they are the regular stuff that is available everywhere?
If you want to make a profit from turning, you will have to develop skills that few others have. Think about what you can offer to the market. It can be a signature style of turning, a specific kind of wood that few others use, or even a pattern that appears in all your turning projects.
Constantly be on the lookout for doing something different and truly unique and you will see a payoff eventually, even if it is not an immediate result.
Some Things to Remember
If you are interested in monetizing your woodturning skills and making a profit out of turning, there are a few things you may want to keep in mind. Unless you are a professional working with an organization or a workshop, it can be difficult to step out independently and start your own venture.
This is true for all entrepreneurial ventures, but woodturning can be an especially niche market to break into. The following are some things to remember if you want to turn for a profit:
Bowls Will Not Bring You the Big Money
If you want to make good money from woodturning, you may need to think bigger than simply turning bowls. Making bowls can be time-consuming but the payoff may not be so great.
Besides, you may have to make many bowls in order to raise good money from it. It is not as if you need to shun making bowls in order to earn money from turning. However, it is preferable to diversify and try your hand at various designs, instead of focusing all your energies and resources on turning bowls. If you are looking to make big money from turning, you will also have to think bigger.
You Have to Be a Salesperson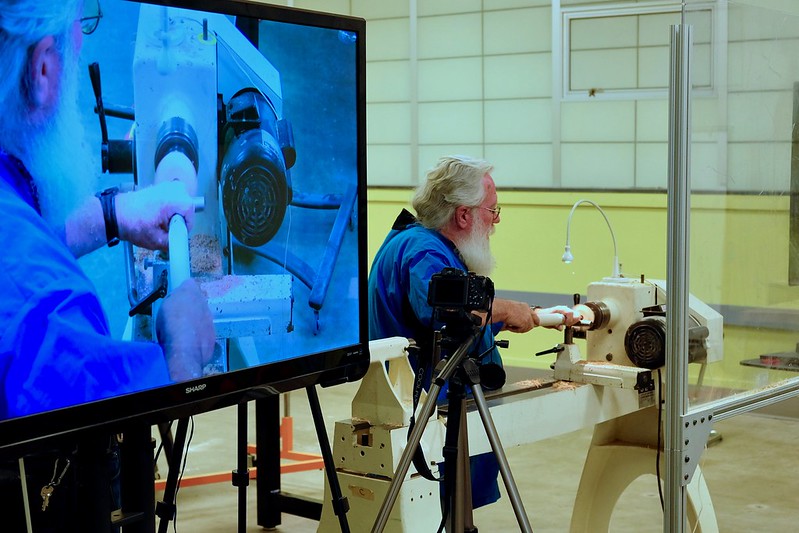 As painful and at times embarrassing this aspect of making money from turning may be, it is extremely important to sell your product. This is true if you want to sell any kind of service or work.
Even if you are the most talented woodturner in your county, you will not be able to make money from a single item if people do not know about your work. So making money from woodturning also involves selling the knowledge of your skill, in order to be able to sell the product.
Go ahead and print out a few visiting cards. If you have a spare room in your home or garage, you can turn it into a studio where potential customers can visit and look at your work process.
Be sure to document all the work you have done and put it into a portfolio that you can show people as a catalog for them to choose designs from. These same photographs can also go up on your Instagram grid and other social media handles.
In short, do not be embarrassed or hesitant when it comes to promoting your work. Often, people take salespeople to be pushy and desperate. But only if you push for your work to be recognized will people see the passion you have for turning (of course, your work also has to reflect this passion).
Be proud of the work that you are doing and do not feel shy to put yourself out there. If you are in the market to make money from woodturning and want to sell your products, then there is no shame in asking potential customers to consider your services.
Think of Your Market, Then Align It to Your Interests
Think of the avenue or the platform where you will be selling your creations and then analyze what might work best for such a market. For example, a small-scale farmer's market may be a good place to have all your bowls, small trinkets, handicrafts, etc. sold.
But if you are at a fair or art show, you may have to display more versatility, especially if you are looking to find commissions. Having said that, dedicating yourself to making what sells in the market but not to something you enjoy doing may not be the most sustainable model.
It is important, therefore, to strike a balance between what sells and what you enjoy doing. Even if you enjoy turning bowls but that is not what sells, you can innovate and find places where you can apply the technique that would go into turning bowls.
Try to work around your best skill sets, while also upskilling and diversifying. There is bound to be some degree of trial and error, but you need to find a niche that works for you and then stay in and around it.
This does not mean that you keep turning the same thing as always. In fact, it is quite the opposite. Finding a niche that you enjoy allows you to make what you like doing, but also constantly think and brainstorm ideas about what else you can make around that area.
Simply thinking about what the market demands will eventually drain you of ideas. This is a more sustainable way to work if you want to make money for a long time.
Find a Community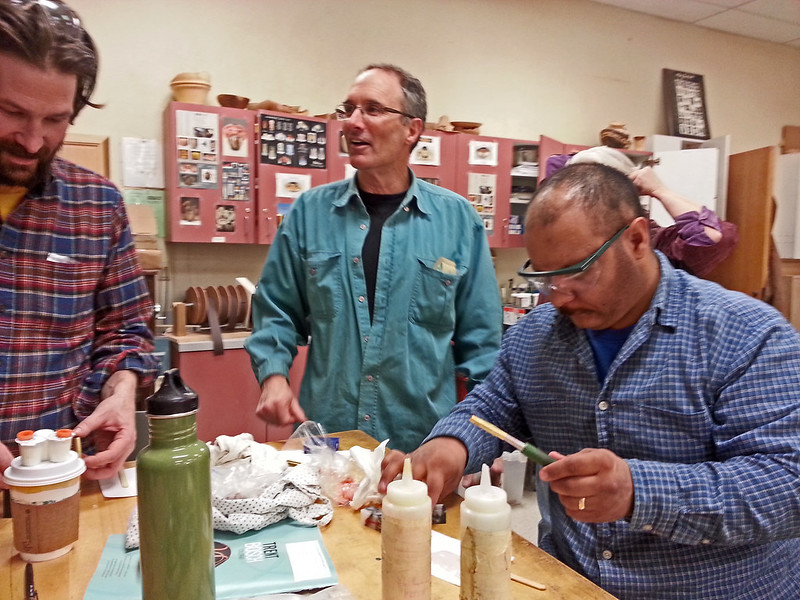 Finally, it is also extremely important to find a community where you can upskill, learn new techniques and share grievances about the industry. One way of thinking of your peers in the woodturning field is as your competition.
However, a much more helpful way of thinking of them is as a community that can work as a network of contacts. Whether your lathe is giving trouble or whether you are looking for leads for a new project, being a part of a wood-turning community can make the job much easier.
So if there is a local workshop in your area or if you know people who are also woodturning enthusiasts, it does not hurt to keep them in the loop and exchange advice, leads, and ideas with them. It will only help you grow and since this is a fairly niche field, it helps to have support from like-minded individuals.
Final Thoughts
If you feel passionate about skill and hustle hard enough to make your talents be seen in the field, there is money to be made from it. Sure, it may not be the most rewarding skill at first.
Especially for something as niche as woodturning, it may take some time for you to break into the market and find takers for your skills and products. However, if you were wondering if you could ever monetize your woodturning skills, then there is ample evidence to suggest that you can absolutely take it up as a side hustle, if not as a full-time profession.
Even if you do not want to pursue woodturning as a job, there is certainly money to be made that allows you to earn back what you spent on the lathe and what you will need to keep spending on supplies and equipment.
Regardless of how seriously you want to turn a profit from this skill, keep in mind the niche you are working in and take support from a community of woodturners so you can be on top of events, opportunities, and the newest trends.