You're ready to start your next big woodworking project, you've picked out your wood stock and you can't wait to get started! Then your heart sinks as you realize that your project design includes decorative curves or a molded edge.
Consider your options. You could make an appointment with a professional woodworker to shape your wood stock for you. But, then you're at the mercy of his or her schedule and where's the fun in that?!
Nowadays, a surprisingly affordable alternative is to purchase a high-quality wood shaper for your workshop. There are plenty of options available that are suitable for even an amateur DIY enthusiast.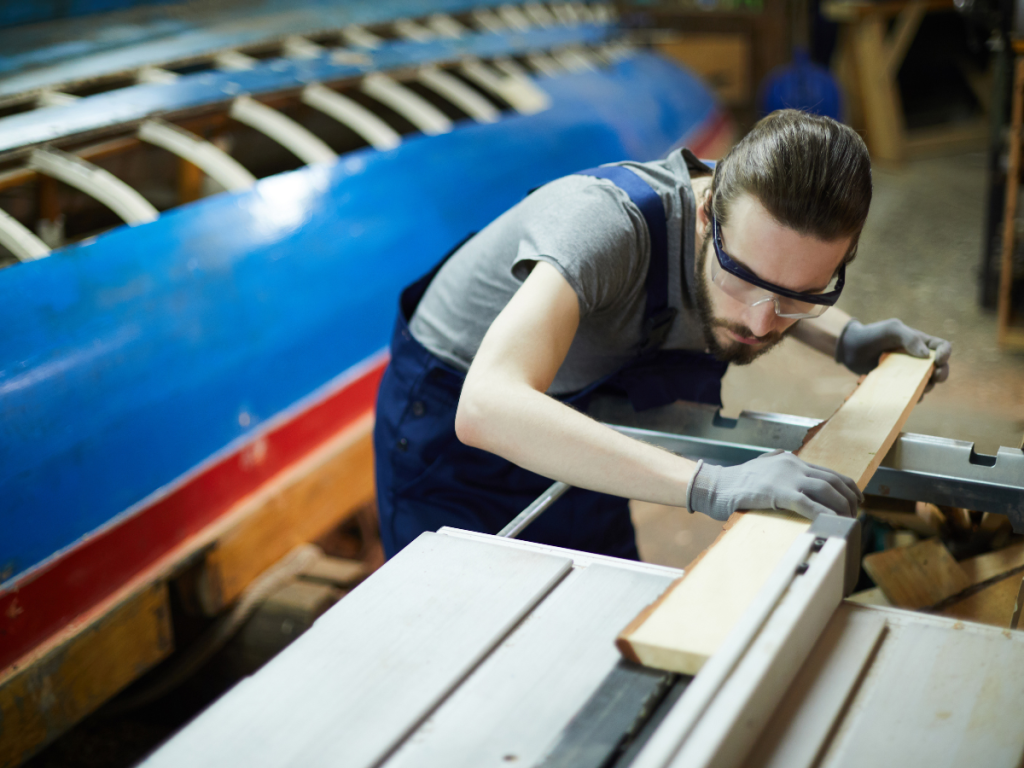 But how do you decide upon the best wood shaper for your needs?
Read on for our views on the top shaper cutters available. We've considered everything from function to price!
How to Choose the Best Wood Shaper Cutter for You?
There is a huge number of different brands of shaper cutters. There are even multiple models made by the same manufacturer. So, just what should you look for in a woodworking shaper?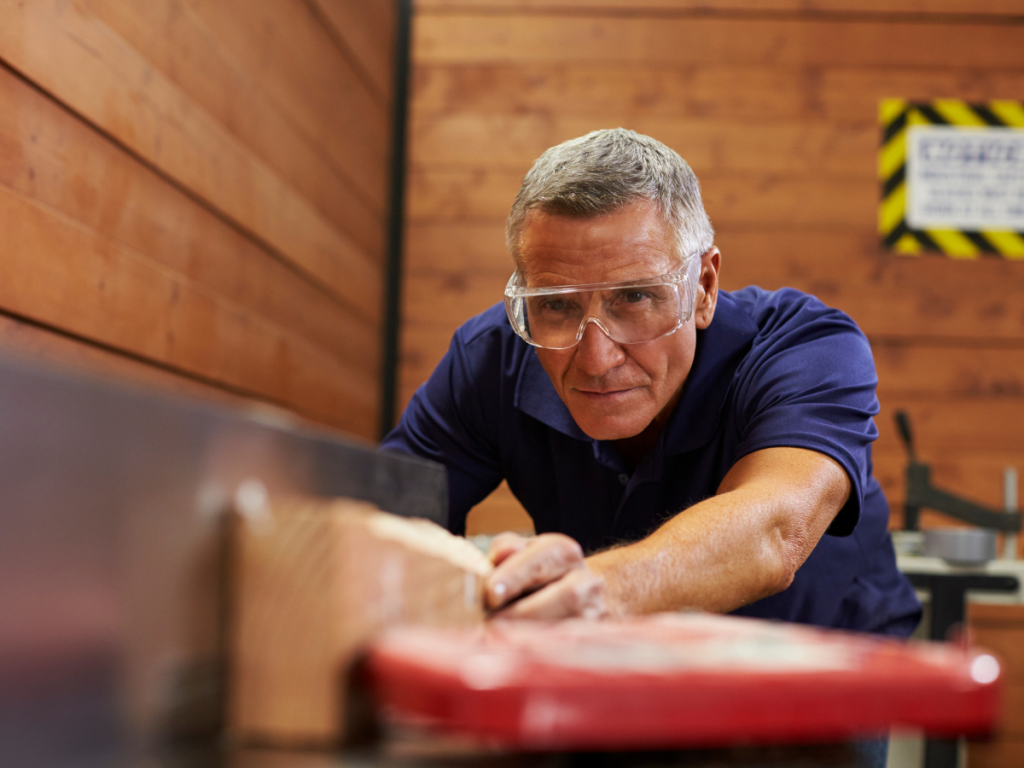 Wood shapers are popular tools, favored by carpenters and DIY enthusiasts. Before you buy one, consider what you plan to use it for as this will directly impact your requirements:
Motor size
Spindle size
Fence
Table surface
Let's take a look at these in a little more detail.
Motor Power
A woodworking shaper is designed to handle large pieces of wood, so it needs to be able to generate substantial power to hit the speeds needed to precisely shape your wood.
For the majority of home users, a 1HP spindle shaper should suffice. But if you're planning to work on large projects on a frequent basis, you may need a more powerful model – anything from 3-7HP will yield the best results.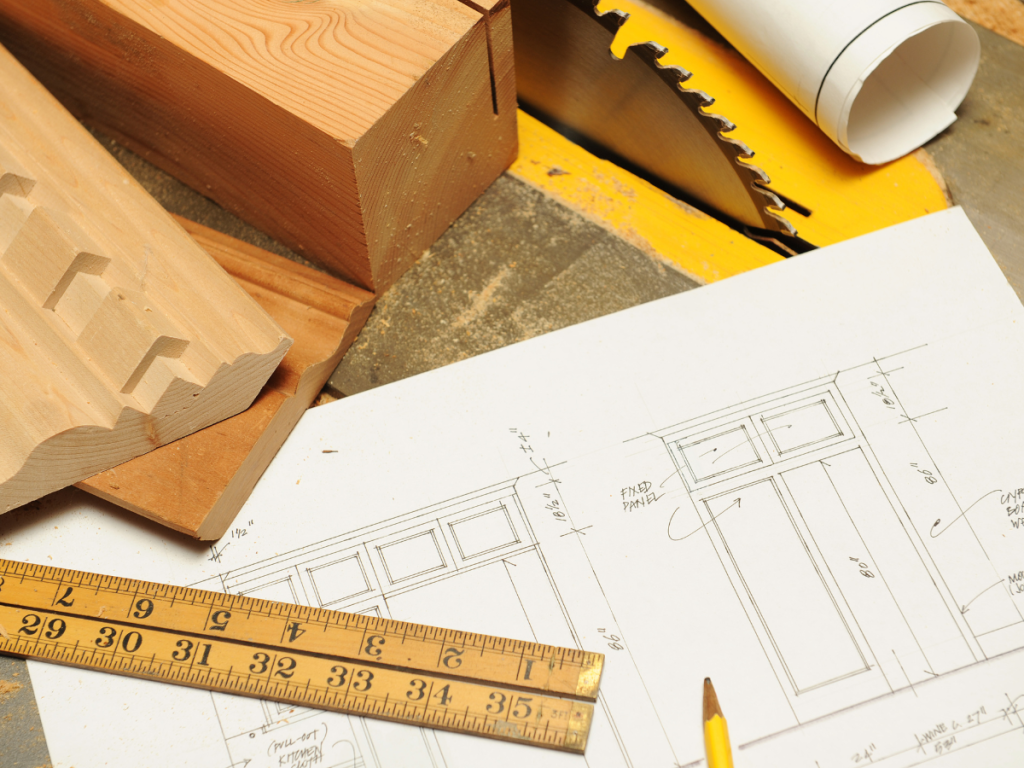 Spindle Size
Most shapers allow you to use interchangeable spindles, which gives you the greatest flexibility and doesn't restrict you to only using your spindle shaper for the same monotonous task.
When you're looking to buy a new shaper, check that it allows you to attach different-sized spindles, vary the spindle speeds and direction, and adjust the spindle height. All of these key features enable you to get the maximum use out of your wood shaper.
Fence
The fence is designed to help you guide your wood stock, ensuring the cut is straight and even all the way along. But a good fence can do so much more!
Choosing a wood shaper with an adjustable fence will help you to get the perfect cut along your wood stock, every time. In addition, the fence can protect you from kickbacks.
Table Surface
Make sure you choose a wood shaper with a table surface that's large enough for your planned projects. There's nothing more frustrating (or dangerous) than trying to precariously balance a piece of wood stock.
Precision
It goes without saying that precision is an important feature in any cutting tool, especially a wood shaper. It can be extremely annoying, not to mention costly, to cut your wood only to discover that it's a few mm out. It'll take time, effort, and money to fix the problem.
Read a range of reviews to get an idea of how accurate your potential wood shaper cutter is before you buy it. Better yet, why not borrow one to try before you buy?
Our Top 10 Wood Shapers
Now that you've got an idea of what to look for in shaper cutters, it's time to jump straight into our review of the best wood shapers around. These shapers offer the best bang for your buck in terms of functionality and usability.
1) Best Overall – JET JWS-25X 3HP 1Ph Wood Shaper
Specs:
Dimensions: 32-1/4 x 28-1/4 x 42-3/8inches
Overall Table Size: 25-1/2 x 25 inches
Spindle Sizes: 1/2, 3/4 inches
Motor: 3HP/1PH/230V
The JET JWS-25X offers you a good-sized cast iron work table, at 25-1/2 x 25 inches. Although it's smaller than the Powermatic's table, it's still a reasonable size.
The aluminum fence comes with T-slots and two feather board hold-downs that will allow you to shape different-sized woods safely and accurately. The JET JWS-25X provides you with a micro-adjustment feature to independently adjust the right and left fences, putting you in control of your cutting.
At the front of the JET JWS-25X, you'll find a large chrome handwheel, which allows you to rapidly adjust the spindle height. Not only does this allow you to work efficiently, but the handwheel helps you to maintain accuracy.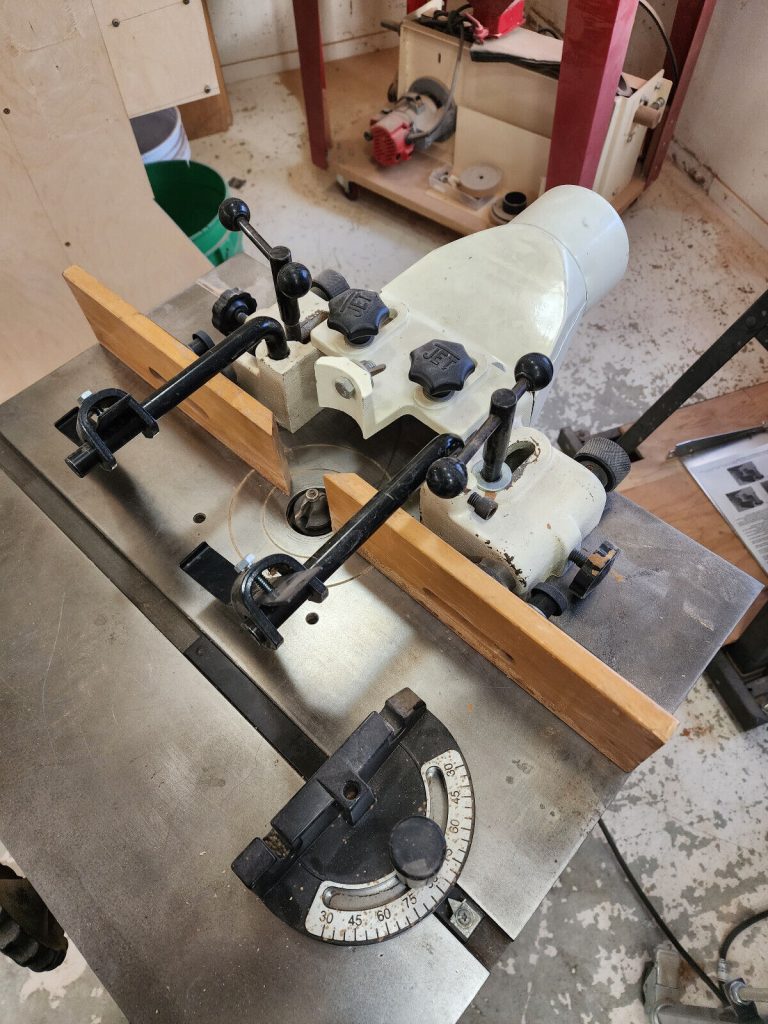 The JET JWS-25X is one of the more versatile shaper cutters, as it provides you with a reversible spindle with a choice of two reversible speeds that allows you to tackle more varied shaping jobs.
The JET JWS-25X's magnetic controls protect the motor from voltage fluctuations and will not allow the machine to restart if there's a power outage.
Pros:
Sturdy cabinet
Cast iron work table
Aluminum fence with T-slots
Hold-downs to help guide work through the spindle
Cons:
Smaller work table than other shapers in our review
2) Best Budget – Shop Fox W1674 2HP Shaper
Specs:
Dimensions: 24 x 29 x 40 inches
Overall Table Size: 24 x 21 inches
Spindle Sizes: 1/2, 3/4 inches
Motor: 2HP/1PH/240V
The Shop Fox W1674 has a spindle travel that goes up to 3″, so you'll get more done in less time. Amazingly, the W1674 allows you to stack multiple cutters on the spindle. Not only does this mean fewer tool changes, but it also allows you to get really creative with profile combinations.
Fence adjustment is straightforward on the W1674, as the tool features a split fence that enables you to micro-adjust each side independently. The W1674 includes all the standard features you'd expect of a shaper, including a reverse switch, miter gauge, and safety guard.
The W1674 can get a little noisy from vibrations, depending on the size of the spindle and the speed. But, we think it's a small price to pay given the other great features and affordable price tag.
Pros:
Stack more than one cutter
Large spindle travel
Split fence allows more control over adjustments
Cons:
3) Best for Hobbyists – Grizzly Industrial G01510Z – 1 HP Shaper
Specs:
Dimensions: 27 x 23 x 40-1/4 inches
Overall Table Size: 15-5/8″ x 17-3/4 inches
Spindle Sizes: 1/2 inches
Motor: 1HP/1PH/110V
At 1HP, the Grizzly Industrial G01510Z has the smallest motor of all the shapers we've reviewed. But don't let that put you off. The G01510z doesn't lack any of the features of the more powerful models.
Like many of the other models reviewed, the G01510Z comes with a cast iron table, which puts it up there in terms of durability. The cast iron fence also has independently adjustable halves, while a 1/4″ and 1/2″ router bit adapter is included to enable the machine to accept different router bits.
Although the G01510Z only has a single spindle speed of 13,200 RPM, it does have a reversing switch, which will allow the spindle to spin in the opposite direction. With all the features of a professional wood shaper at a fraction of the price and a less daunting motor, the G01510Z is an excellent first shaper for hobbyists.
Pros:
Cast iron construction for durability
Independently adjustable fence halves
Starting pins and router bit adapter are included in the box
Cons:
On the heavier side
Dust collection can be weak
4) Powermatic 1280101C PM2700 Shaper, 5HP, 1PH, 230V
Specs:
Dimensions: 40 x 37 x 45 inches
Overall Table Size: 40 x 30 inches
Spindle Sizes: 3/4, 1-1/4 inches
Motor: 5HP/1PH/230V
The Powermatic 1280101C PM2700 Shaper is one of the best cutters on the market due to its very generously sized table. It measures 40 x 30 inches, is made of cast iron, and more than adequately supports even the largest of projects safely.
The PM2700 is compatible with many tools in Powermatic's range. For example, the table's rear corners are pre-drilled to ensure it's 100% compatible with Powermatic feeding systems.
The Powermatic makes exacting, precise cuts. Its T-shaped miter slot runs the entire length of the table. The base cabinet is fully welded and has an integrated door and window, which not only gives the cutter a robust structure but also makes it easy to monitor the spindle lock and belt. So you're always in control.
While the Powermatic PM2700 is a robust, precise tool for the price point, there are a couple of cons. The quality of casting could do with some improvement, as it can be easy to mark the surface of the table accidentally. A tilting spindle would just give the tool a little extra versatility and ultimately, some longevity.
Pros:
Generous size table, made of cast iron
Full-length miter slot
The rear corners are pre-drilled
Robust base cabinet
Cons:
Lacks a tilting spindle
Casting quality is average
5) Grizzly G1026 Shaper
Specs:
Dimensions: 30 x 30-1/2 x 39-1/2 inches
Overall Table Size: 28-1/4 x 21-3/4 inches
Spindle Sizes: 1/2, 3/4 and 1 inches
Motor: 3HP/1PH/240V
The Grizzly G1026 shaper comes with some cool features, given its price point. Out of the box, this shaper comes with three different spindles: 1/2, 3/4, and 1 inch, which means you can cut a huge variety of different projects from Day 1.
An especially nice feature of the Grizzly G1026 is the shaper fence. While some of the other models have an aluminum fence, the Grizzly G1026 provides you with a cast iron fence, which is much stronger and more long-lasting. Plus, it's easily adjustable which puts you in control of your project.
The Grizzly G1026 also includes three different table inserts. These allow you to select an appropriate opening diameter in the table surface. The smaller the opening, the more support you'll have for your workpiece. It also helps to reduce the number of chips that fall into the machine.
The miter gauge holds your work firmly in place, at an angle of your choosing. The fence hold-downs are made from spring steel and allow you to hold even small wood blanks, without getting your hands too close to the spindle.
The main drawback with this shaper is that it's covered in oil or wax to prevent rusting when it's shipped to you. While that works a treat and keeps rust at bay, you're going to spend precious minutes cleaning the oil off!
Pros:
Three interchangeable spindles
Three table inserts
Spring steel fence hold-downs
Cons:
Shipped in oil or wax, which will need cleaning before you can use it
No dust collection port on the fence
6) Shop Fox W1702 3HP Shaper
Specs:
Dimensions: 43 x 31 x 25 inches
Overall Table Size: 28-1/4 x 30-1/2 inches
Spindle Sizes: 1/2, 3/4 and 1 inches
Motor: 3HP/1PH/220V
If you need a machine with flexibility, then check out the Shop Fox W1702 wood shaper cutter. This machine allows you to choose from two speeds ranging between 7000 RPM and 10,000 RPM. In addition, both speeds are reversible.
The W1702 can handle every cutter, regardless of cutter height. As a consequence, the Shop Fox W1702 can be used to make panels or stiles, as well as undertake railing or window sashing work.
One advantage that the W1702 has over its rivals is its dust collection system. The built-in 3″ dust port removes dust from your work environment, ensuring that you can remain comfortable.
While we can't fault the operation of this Shop Fox shaper, it may not be a great choice for new hobbyists. The manual can be difficult to understand, so the learning curve may be steep.
Pros:
Three interchangeable spindles
Two reversible speeds
Effective dust collection
Cons:
7) JET JWS-35X5-1 5HP 1Ph Wood Shaper
Specs:
Dimensions: 32-1/4 x 28-1/4 x 42-3/8 inches
Overall Table Size: 32-1/4 x 26-3/4 inches
Spindle Sizes: 1-1/4 inches
Motor: 5HP/1PH/230V
For a more powerful shaper, the JET JWS-35X5-1 is a great option. The machine is powered by a 5HP engine, which gives it plenty of power to handle sizable projects. Yet, it doesn't compromise on precision.
The stand-out feature of the JET JWS-35X5-1 is the four reversible spindle speeds: 4,000, 6,000, 8,000, and 10,000 RPM. With these speed options, you'll be able to pick out the best speed and torque to suit the cutter diameter.
In terms of safety, you'll find a positive detent spindle lock that holds the spindle in its set position while you cut. A 4-inch dust port enables you to connect the JET JWS-35X5-1 to almost any kind of dust collection system, while the tool-free fence system allows you to make quick adjustments.
Overall, the JET JWS-35X5-1 is packed with features at a very reasonable price point. It's also durable and should enjoy plenty of use in almost any workshop setting.
Pros:
Very powerful 5HP engine
Positive detent spindle lock that secures your setup
Dust port that works with most dust collection systems
Cons:
Some dust can be ejected onto the table
8) JET JWS-22CS Interchangeable Spindle 1-1/2-Horsepower Shaper
Specs:
Dimensions: 25-1/2 x 22-1/2 x 38-1/2 inches
Overall Table Size: 22-1/4 x 18-1/8 inches
Spindle Sizes: 1/2, 3/4 inches
Motor: 1.5HP/1PH/115V
The JET JWS-22CS is a compact powerhouse of a tool. This small but mighty shaper is one of the smaller shapers in our review, but what it lacks in size it more than makes up for with its features.
This versatile machine has a two-speed step-pulley drive, with reversible speeds of 7,000 or 9,000 RPM. So you can choose the speed and torque to suit the material you're working with. Additionally, the spindles are interchangeable so you can pick and choose the spindle size to suit your project. You also get two router collets in the box, so you can use standard shank router bits.
Moreover, the JET JWS-22CS is a low-maintenance machine. The steel stand, motor cover, and cast-iron table are all relatively easy to keep clean and rust-free.
If there's anything that JET could improve, it's fine-tuning the fence adjustment so that the user has better control over the depth of cut.
Pros:
Two-speed step-pulley drive
Two router collets of varying size, which can even be used with standard shank router bits
Easy to maintain
Cons:
Fence adjustments are not as precise as other models
9) Shop Fox W1763 2-1/2-Horsepower Shaper
Specs:
Dimensions: 30 x 37-5/8 x 45-5/16 inches
Overall Table Size: 28 x 30 inches
Spindle Sizes: 1/2, 3/4 inches
Motor: 2.5HP/1PH/220V
The Shop Fox W1763 includes a micro-adjustable split fence, which a few models in our review lacked. The shaper fence is independently adjustable, so you can set up the shaper to cut the entire workpiece edge or just a part of it. The result is a smoother, more consistent finish.
The belt drive is easy to change between the two speeds on offer. Plus, since it's easy to access the motor compartment, you can rapidly switch between shaper cutters and router bits. It's an extremely comfortable machine to use, as it utilizes pedestal controls for convenience.
One of the nicest things about the W1763 is its mobile base unit, which is built-in and doesn't take up any extra workshop space.
Pros:
Independently adjustable left and right sides of the fence
Adjustable cutter guard
Easy-to-change belt drive
Cons:
Fence casting could be better quality
10) JET JSG-6CS 6 x 48 Inch Belt, 12 Inch Disc Sander
Specs:
Dimensions: 25.5 x 19 x 57-1/2 inches
Overall Table Size: 12-1/2 x 7 inch belt table & 16-1/2 x 10 inch disc table
Motor: 1-1/2HP/1PH/115V/230V
The initial stages of your project will likely need your wood stock cut to size and shape, and a decent belt sander will make that job much easier. That's where the JET JSG-6CS comes in.
This flexible tool has a belt sander that operates both vertically and horizontally. It's fully adjustable and can be locked in to give you the perfect angle for your work. A quick-release lever makes it extremely quick to adjust the belts.
The overall construction is solid. The JSG-6CS features cast iron tables and none of the safety features have been skimped. The full-length belt guard enables you to use the whole belt, while the 4-inch dust port is ideal for diverting dust away from your work area.
Pros:
Belt sander operates vertically and horizontally
Solid construction
Belt guard enables you to make use of the full belt
Cons:
Dust collection doesn't always work effectively
The Final Word
Having a wood shaper in your workshop is a game changer. It's better suited for cutting large profiles into wood stock than routers.
Overall, we think the JET JWS-25X is a great choice, with its 3HP motor and durable, functional construction. But if you're just starting out in woodworking and you don't need something quite that powerful, the Grizzly Industrial G01510Z is a great entry-level machine for hobbyists.